Diploma in the Cognitive Processes of Knowledge and Language
Analyze the models involved in the cognitive processes of knowledge and language with this free online course.
Publisher:

NPTEL
What do you know about the models and processes involved in the cognitive processes of knowledge and language? In this free course, learn the definition of 'connections' and the different approaches to categorization. Mental imagery, which refers to the ability to recreate the sensory world in the absence of physical stimuli, will be also discussed in this comprehensive course.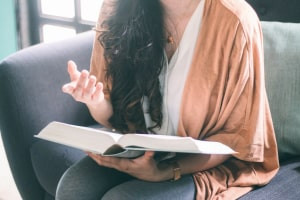 Duration

6-10 Hours

Accreditation

CPD
Description
In this free online course, you are introduced to the fascinating world of the cognitive processes of knowledge and language. You will explore the semantic network (SN) approach, as well as the Friedman experiment procedure and the symbolic communication systems that animals possess. The demonstrations, problems, examples and assessment questions in this instructor-led video-based course are designed to provide you with a comprehensive foundation of cognition and its connection to the acquisition of language and retention of knowledge.
The course begins by introducing you to the definition of 'connectionism' (a movement in cognitive science that aims to explain intellectual abilities using artificial neural networks) and the different processes of 'knowledge' and 'language'. Then, the 'abstraction concept' will be discussed, which describes a process of the memory that stores the meaning of a message but not the exact message. You will explore the concept of cognitive maps, which is a mental representation of the environment that surrounds us. Discover the fact that animals possess rich symbolic communication systems that enable them to convey messages to other members of their species.
Next, you will learn about the associative-chain theory and language acquisition. Gain insight into the phases in the development of psycholinguistics (the study of the interrelation between linguistic factors and psychological aspects), the concept of 'modularity' and discover the importance of understanding the processes involved in reading. Finally, you will study language production, cognitive processes in reading and aphasia. This course will be of interest to social sciences, psychology and linguistics students and those connected to the humanities.
Start Course Now