Diploma in Text, Textuality and Digital Media
Study the evolution of human communication from oral and written forms to digital media in this free online course.
Publisher:

NPTEL
This free online course shows how communication media has had a great influence on human history and how this influence is currently shaping our world. It takes you through the development of different forms of communication and their impact on society, from early oral and written traditions to the invention of printing and electronic communication, and finally to digital media. It also shows how the digital age is changing the way we live.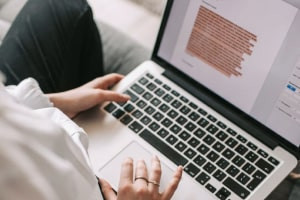 Duration

10-15 Hours

Accreditation

CPD
Description
This course will introduce learners to the history of human communications and how it has influenced the development of our society. It starts by going through the different types of oral forms and how they led to written forms, which later developed into manuscripts. Also, learners will gain an understanding of the shift from the oral tradition to the literary domain, and its far-reaching effect on human communication, society and the mind.

This free online course will teach you about the development of written cultures, characteristics of oral and written forms, and how alphabets, writing and printing developed. Furthermore, you will learn about the development of printing technology and the comparison between feudalism and capitalism. You will be taught how technology has affected the history of text processing and its distribution. You will also learn how development in Europe influenced text and the effect of the medium on the messages it conveys.

This course shows the influence of print on exploration and colonialism, and how it aided the scientific and technological advancement of Europe. You will be shown the changes in the perception of text with the coming of digital media. You will be taught about word processing, digital space, the effect of print media and hypertext support systems. This course is important for learners who would like to understand the history of the media and as well typically enter into any media-related career.
Start Course Now