Diploma in Remote Sensing Techniques
Gain deep insights in the techniques used in enhancing and interpreting satellite images, with this free online course.
Publisher:

NPTEL
In this free online Diploma in Remote Sensing Techniques course, you will be shown the various techniques used in enhancing and interpreting satellite images. To be a renowned remote sensing professional, you must understand the methodologies of processing and enhancing satellite images. This course will teach you the methods of acquiring and understanding satellite images, including the application of remote sensing and GIS.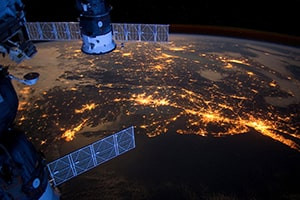 Duration

15-20 Hours

Accreditation

CPD
Description
This course in Remote Sensing Techniques will expose you to the key techniques used in remotes sensing. This course begins by teaching you how the spatial filtering technique can be applied to images. You will learn how the Fourier transformation techniques are used in enhancing satellite images. The course also explains the differences between supervised and unsupervised image classification, with a demonstration of how to classify images using various software. You will understand the application of LiDAR techniques in remote sensing and ways to correct the false topographic perception phenomena.
Next, you will be shown the difference between multispectral and hyperspectral remote sensing, as well as the applications of the Normalised Difference Vegetation Index (NDVI). You will discover the operations of the Radio Detection and Ranging (RADAR) system, including how to analyse radar images. Furthermore, you will learn how to interpret satellite imageries of geological landforms and structures. Lastly, you will gain an insight into how the integration of remote sensing and Geographical Information System (GIS) can help in solving groundwater problems and studying earthquakes.
This course serves as a important stepping stone for those who want to have a distinguished career in the field of remote sensing. It will give you a detailed explanation of the techniques used in acquiring, enhancing, and analysing satellite images. You will appreciate how information about planets, including the earth, are acquired and interpreted. If you are looking to specialise in remote sensing-related fields or just want to have a deep grasp on various remote sensing techniques, this course is well laid out for you. Don't wait, start this course today.
Start Course Now