Diploma in Remote Sensing Essentials
Learn how satellites can provide a wide view of this world and others in this free online course on remote sensing.
Publisher:

NPTEL
This free online course explores the key technologies utilized in satellite-based remote sensing and digital image processing. We help you understand how the Earth's data and imagery is acquired and processed. We also break down the distortions that can affect such images and explain how they can be corrected. This course suits aspiring geoscientists or anyone who wants to use cutting-edge technology to acquire the ultimate 'bird's-eye view'.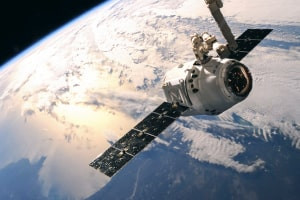 Duration

10-15 Hours

Accreditation

CPD
Description
This free online course teaches you the fundamentals of remote sensing. We begin by introducing you to the key principles involved, including the historical development and types of remote sensing. We investigate how electromagnetic radiation interacts with vegetation and water and show you how satellite images are represented across various remote sensing platforms. The course compares the working operations of active and passive remote sensors and outlines the characteristics of some key satellite sensors.
We then move on to unmanned aerial vehicles and passive microwave remote sensing. The course demonstrates the techniques used to acquire images from satellites and goes through the key stages in the processing of satellite pictures. We lay out the various software programs used in digital image processing, as well as the methods employed in atmospheric correction and georeferencing. We teach you the various nonlinear techniques used to enhance the contrast and clarity of satellite images with specialist software.
This course is for anyone working towards becoming a remote sensing specialist or who wants to refresh their memory. We explain how information about the Earth or other planets is acquired via satellites and how those images are processed. This course can set you on the path towards becoming a remote sensing professional or geoscientist and suits those who are interested in seeing how innovative technology works.
Start Course Now