Diploma in Regional and Multinational Business
In this free online course, learn the agreements and policies involved in Regional and Multinational Business.
Publisher:

NPTEL
As the world is continually evolving, expanding a business regionally or at the international level has become the norm. This free online course investigates the definition of regional business. Post-shipment finance, which refers to the credit extended to exporters after the shipment of goods for working capital requirements, will be discussed. Boost your regional and multinational business skills by studying this comprehensive course.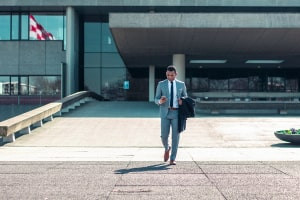 Duration

6-10 Hours

Accreditation

CPD
Description
This course will offer you a comprehensive introduction to regional and multinational business fundamentals, giving you a detailed review of the key international organisations like the World Trade Organization and various international trade agreements. These details will be of great value because regional and multinational business skills and expertise are in great demand in developed and developing countries. Trade promotion, an umbrella term for economic policies, will be explored. You will investigate development interventions and private initiatives aimed at improving the country's trade performance or a group of countries involved in an economic trade area. Discover that an export processing zone is a specific type of free trade zone that is set up in developing countries by their governments to import plant machinery, equipment and material for the production of exported goods without the payment of duty. The course will discuss the difference between a letter of understanding and a letter of credit in international trade.
At first, you will be introduced to the Agreement on Trade-Related Investment Measures (TRIPS), which plays a critical role in facilitating trade in knowledge and creativity, resolving trade disputes over intellectual property, and assuring WTO members the opportunity to achieve their domestic objectives. Then, you will discuss the origins of the Multi-Fiber Arrangement. It governed the world trade in textiles and garments from 1974 to 1994, imposing quotas on the number of textiles developing countries could export to developed countries. Gain insight into the fact that customers' behaviour varies from country to country, which causes problems for global researchers because collecting primary data from them is comparatively difficult. Discover that giving local operations autonomy to build their business model and operate independently of the headquarters is a successful strategy that prosperous global firms adopt. The course will discuss the notable international strategies that successful firms adopt for different markets.
Next, you will learn that linguistic equivalence refers to the spoken and the written language forms used in scales, questionnaires and interviews. The rankings and other verbal stimuli should be interpreted so they are readily understood by respondents in different countries and have an equivalent meaning. Would you like to master the techniques that successful global businesses have perfected? Gain insight into these techniques and global sourcing, which refers to the process of buying raw materials and components that go into a company's products from different countries other than the headquarters. You will then understand that supply chain management represents an effort by suppliers to develop and implement supply chains that are as efficient and economical as possible. Finally, you will study trade-related investment measures, international research survey methods, international human resource management, and global sourcing. This course will be of interest to students studying business studies and marketing, those in international finance, or those who want to elevate their global business intelligence. Why wait? Start this course today and become an expert in regional and multinational business.
Start Course Now