Diploma in Principles of Management
In this free online course, learn about different management styles and strategies employed for effective leadership.
Publisher:

NPTEL
This free online course in Principles of Management is an important course that aims to introduce you to the topics of planning and decision making. You will learn to recognize the characteristics of proper management, by identifying what successful managers do and how they go about it. If you have a team of employees that you manage, or lead projects, you will be required to apply the Principles of Management.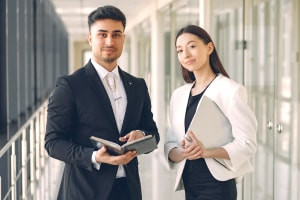 Duration

10-15 Hours

Accreditation

CPD
Description
Diploma in Principles of Management is an introductory course on the Principles of Management. This free course teaches you the fundamental skills and functions of management and gives you a full understanding of the requirements and expectations that individuals, who are aiming to be in management, must-have. This course will teach you that a clear management structure is vital for any successful organization and that efficient and well-intentioned management, sets the tone for the rest of the employees. The importance of the attitude and approach of managers to filter this through to the entire organization, will be emphasised. Having managers working in an exemplary way is an excellent example for employees to follow.
Next, you will learn that if the Management Principles are absent in an organization, it would have trouble achieving its aims, or even coming up with aims in the first place. This course will identify and highlight essential Management Principles that are needed for an organization to run smoothly, and produce effective employee-manager relationships. It identifies the different types of managers and the different strategies employed for effective decision-making skills. Finally, you will learn what a manager does, and how integral they are to leading and controlling an organization.
Learners taking this course will be shown how to plan and evaluate different functions of management; and will learn to identify the various leadership roles and styles. Effective team building and conflict resolution strategies will be discussed, along with how to motivate employees to perform at their best. If you are considering a supervisory or management role and are ready for this new and exciting career milestone, why wait? Start this course today!
Start Course Now