Diploma in Population Ecology and Threatened Species
Master population studies including applications, distribution, abundance and the measurement of threatened species.
Publisher:

NPTEL
In this free online course on population ecology and threatened species, you will learn about various theories of population growth and regulation studies and their applications. Consider population parameters and demographic techniques then learn about the distribution, abundance and measurement of threatened species. This comprehensive course will also teach you about different ecological processes.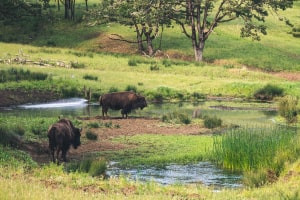 Duration

10-15 Hours

Accreditation

CPD
Description
Learn about the essential concepts of population studies and their applications in this free course that includes different theories of population growth, regulation, parameters and demographic techniques. Then, this course will help you analyze some of the specific traits that can be discerned from a community as well as how they form and change.
The complex relationship between biodiversity and stability will also be discussed and you will study the distribution, abundance and measurement of threatened species. This includes analysis of geographic distributions, dispersal and anthropogenic factors, as well as some push and pull elements. You will also study population dynamics and extinction in greater detail. The material will then lead into characteristics of population dynamics, such as stochastic factors or 'chance effect' and deterministic factors. At the end of this course, you will learn about the important ecological processes that are a part of in-situ and ex-situ conservation.
Habit displacement or fragmentation is discussed during this course and you will be taught about the detrimental effect this has on threatened species. Do you know why the black rhino is threatened with extinction in the wild? This course can answer that question and also give you hope for the future of threatened species by emphasizing the importance of conservation. This free online course will be of great benefit to those with an interest in learning about or working in the area of population ecology and threatened species.
Start Course Now