Diploma in Nanotechnology in Agriculture
In this free online course, study the applications of nanotechnology in modern-day agriculture practices.
Publisher:

NPTEL
This free online course introduces you to contemporary nanoparticle-based farming practices and will provide an understanding of the various nanotechnology tools in use. As an up-and-coming interdisciplinary domain of research, the course is designed based on current literature. It provides a general overview of the ability of modern nanotechnology tools in furthering sustainable development.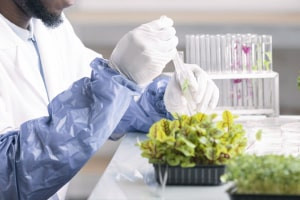 Duration

10-15 Hours

Accreditation

CPD
Description
This fascinating course kicks off with a history of agriculture and the role of chemicals in modern farming practices. Next, it emphasizes the foundations of nanotechnology (defined as 'use of matter on an atomic, molecular, and supramolecular scale for industrial purposes') and the various approaches to the synthesis of nanomaterials. Next, the physical, chemical and biological properties of nanomaterials will be explained and their applications in current agricultural practices discussed.
The course then goes on to break down the mechanistic details of the action of pyrite (FeS2) nanoparticles in different crops. Finally, you will examine the application of nanotechnologies in animal production. Nanotechnologies for water quality and the role of good governance and policies for effective nanotechnology development are also discussed in detail.
On completion of this course, you will be able to understand the role of chemicals in agriculture and modern-day nanoparticle-based agriculture practices. This diploma course is informative and will interest students studying agriculture, and researchers in the fertilizer and food technology fields. Why wait? Sign up for this course and start learning more about the farming practices of the future, today!
Start Course Now