Diploma in Modern Poetry Reading and Writing
This free online course will educate you about the distinctive periods and phases of poetry in the modern era.
Publisher:

NPTEL
What defines poetry as modern? What makes contemporary poetry unique? This course introduces you to the characteristics of poetry written during the modern era. You will learn about the different poetry styles during this period, and the different era's within modern poetry. Discover what makes poetry modernistic or feminist. Explore how American poetry is distinctive from these two eras. Learn and explore British and Indian poetry at this time.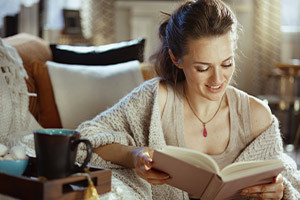 Duration

10-15 Hours

Accreditation

CPD
Description
Poetry is a form of literature that conveys a thought or idea and tells a story in a concentrated way, often in a rhythmic fashion. Modernist poetry developed from this tradition of lyrical expression and focused on personal imagination, culture and emotions. Modern poetry insisted on breaking from the past and using elements from past eras and different cultures, making it 'new.' Working through this course, you will first be introduced to the beginnings of modern poetry. Here you will discover the exciting start and shift in mentality that led to modern poetry becoming as vital as it is. In this section, you will also be introduced to poets such as William B Yeats, T.S. Elliot, Wilfred Owens, and Dylan Thomas. Learn about their famous poems, such as T.S. Elliot's 'The Waste Land'. You will also uncover the meaning behind their poems and convey this meaning through different techniques.
Secondly, you will be introduced to American poetry. American poetry was written during the modern era and connected to the exciting mentality around modernism. American poetry focuses on the brilliant poets who were influential in the modern era. This section will teach you about the context these poets wrote and how this influenced their mindsets and, ultimately, their poetry. Learn about poets such as Robert Frost, whose poems are still widely recognised today and used in media. Wallace Stevens, Williams Carlos Williams, and more are also stimulating poets, which this course covers. These poets will help guide you to understanding modern poetry even better. Next, you will explore the rise of Feminist Poetry. How did the Modern era encourage the rise of this genre of poetry? This section discusses these points and guides you through understanding the influence behind the poets writing. You will learn about poets who were influential beyond the realm of poetry and the modern era, such as Maya Angelou and Sylvia Plath.
Finally, the course examines British and Indian poetry. Here you will study contemporary British poets, the history surrounding this poetry and how it led towards poetry in the modern era. The eras of poetry post-1950 in Britain and surrounding areas gave way to different movements based on locations and diverse identities. This then formed the context in which Modern British poetry could grow. In turn, you will also see how this affected Indian poets. You will consider several Indian poets and poems written in English and appreciate how they were influenced and their significant impact on poetry. This course is a beginning step in understanding modern poetry and the context in which it arose. Do you have an interest in learning about the connection between modernity and poetry? Would you like to develop your skills in analysing and making connections in these famous literary works? Then this course is for you! You will be fascinated to learn about poetry as a high expression and influence in other areas of life. Start this course today and gain a more immeasurable understanding of modern poetry!
Start Course Now