Diploma in Modern Poetry Reading and Writing
This free online course escorts you through the distinctive periods that define the shifting styles of modern poetry.
Publisher:

NPTEL
This free online course explores the characteristics of modern poetry. What makes contemporary poetry unique? We take you through the varying poetic styles that set this era apart and the periods that divide verse from different stages of modernity. Come with us to discover what makes poetry Modernist or feminist as we examine verse from Britain, India and the United States that contains wisdom and beauty that is both timeless and fresh.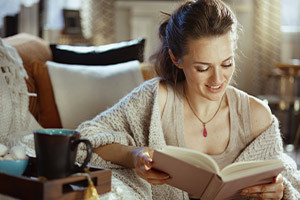 Duration

10-15 Hours

Accreditation

CPD
Description
Poetry conveys a concentrated idea or tells a story, often using devices like rhyme and rhythm. Modernist poetry developed in the first half of the twentieth century from the tradition of lyrical expression and focused on personal imagination, consciousness and emotion - breaking from the past while using existing literary elements to create something new. We start with the beginnings of the genre with attention to giants like William Butler Yeats, T.S. Eliot, Wilfred Owens and Dylan Thomas. We combine analysis of their context with close reading of famous poems like Eliot's 'The Waste Land' to uncover evolving techniques and deeper meanings. This skill is useful in many contexts beyond the classroom.
We then delve more deeply into American poetry connected to the exciting emerging spirit of Modernism. We trace the links between various poets' context and their work, starting with Robert Frost, whose poems still echo across today's popular cultural landscape. The course then covers Wallace Stevens and William Carlos Williams. Next, we investigate the rise of feminist poetry to understand its continued literary and social impact as ifluential writers like Maya Angelou and Sylvia Plath changed the way we construct gender.
Finally, the course probes the links between British and Indian poetry written in English. We examine the history surrounding these genres to appreciate how it informed modern verse. Post-1950 Britain saw the birth of different artistic movements based on location and diverse identities, which in turn affected Indian poets writing from the Sub-Continent. We study several Indian poets to establish their significant impact on global poetry. This course can help you understand modern poetry and the context in which it arose. We map the connections between modernity and its verse to let you develop your analytical skills while enjoying the beautiful words of talented writers. The ability to read text deeply is useful in most contexts and this course can hone both your skills and appreciation of the words that helped build the modern world.
Start Course Now