Diploma in Managerial Economics - Theory of Production and Cost
Study different methods of sales forecasting and master the theory of diminishing returns in this free diploma course.
Publisher:

NPTEL
Grappling with production and costs is a major part of managerial economics. This well-rounded online diploma course will teach you how to forecast demand using both subjective and quantitative methods. You will also analyze the law of diminishing returns and how a rational producer - someone who aims to maximize profit - can operate successfully. The algebra of the break-even analysis and the economies of scale will be highlighted.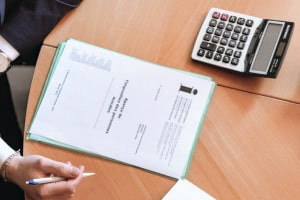 Duration

20-30 Hours

Accreditation

CPD
Description
This wide-ranging course in the theory of production and costs, starts with demand forecasting, then it works through the theory of production, and ends with the theory of costs. First, you will be taught how best to predict the future demand for the products of a firm, using the subjective methods of demand forecasting. Quantitative methods, with some emphasis on econometric methods of demand forecasting, will also be specifically addressed.
Next, you will learn about the factors of production, labour and capital in particular, and the production function. Study the law of diminishing returns and how the 'rational producer' can operate, along with specific equilibrium conditions and the optimal combination of inputs. You will also learn about the various categories of production costs. By the end of the course, the complex algebra of the break-even analysis will be broken down, along with the importance of economies of scale.
This diploma course covers key concepts in managerial economics, allowing you to significantly better your understanding of demand forecasting, along with the theories of production and costs. It will be of substantial interest to business and sales managers who want to have a positive impact on their companies' bottom lines. Students preparing for managerial careers will find the course particularly important. So, why wait? Start this course today and significantly improve your knowledge of the production, costing and demand forecasting.
Start Course Now