Diploma in Managerial Economics - Market Theory
Study the theory of the market economy to equip yourself with useful tools and methods to boost your managerial skills.
Publisher:

NPTEL
The goal of market theory is to use the tools of 'economic reasoning' to explain the market process and improve a company's financial performance. You will be guided through the notion of 'perfect competition' (especially in the stocks and credit-card markets) and different economic analyses. You will study the behaviour of individuals and firms in monopolistic and oligopolistic environments, as well as price determination and discrimination.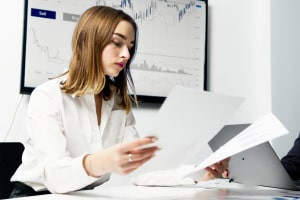 Duration

10-15 Hours

Accreditation

CPD
Description
This detailed diploma course in managerial economics on market theory covers the notions of  perfect competition and having a monopoly as a business. It also addresses oligopolistic game theory and effective product pricing. Following supply curve-based analyses and tracking long-run equilibrium, the course addresses perfect competition in the real world, and you will learn about the stock market and the credit card, or payment card, industry.   
Then, you will be guided through monopolies (where there is no competition) and oligopolies (limited competition), learning about the various types in each market and how profit is maximised. This course highlights how individuals and companies make decisions, and how their actions affect each other. By the end of the wide-ranging material, you will be taught how the right price is determined and what 'price discrimination' is. 
This course will provide you with the required practical and theoretical knowledge fit for efficient sales and business management. Students studying commerce will also benefit from a thorough grounding in market theory. Why wait: start this course now and improve your knowledge and understanding of markets today.
Start Course Now