Diploma in HSK Level 2 Conversational Chinese
This free online course will help you master HSK Level 2 grammar and basic daily conversations in Chinese Mandarin.
Publisher:

Ms. Wu
This course will be valuable if you want to add more Chinese words to your vocabulary and master complex sentence structures. The lesson videos offer plenty of examples and explanations to enhance your learning experience. Discover new sentence patterns and grammar points to have diverse conversations with the Chinese locals. This course will prepare you for the HSK level 2 exam and benefit your professional or academic interests in China.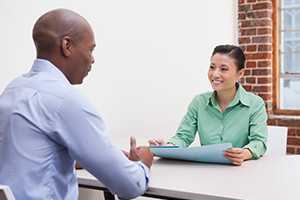 Duration

6-10 Hours

Accreditation

CPD
Description
Non-native Chinese speakers take the international standardised HSK exams to provide proof of their proficiency levels in the Mandarin Chinese language. It consists of six levels. This course will equip you with the grammar and vocabulary for passing the Level 2 examination. You will begin by learning the different usage of verbs and complements in Chinese. We have answers to questions such as: Do the verbs have tenses? What are the helping verbs in Chinese? How do complements give additional meaning to verb phrases? Counting large numbers in Chinese is different from the English language. The first module will teach you how to count. Some functional particles or characters of the Chinese language, such as 的 (de) and 把 (bǎ), play an essential role in sentence constructions. There is plenty of sentence practice to make your learning experience effortless.
The course then progresses to include expressions, descriptions and making enquiries in Mandarin or simplified Chinese. More complex sentence structures in the second module will help enhance your conversation skills. Think of situations when you will need to describe events in different time periods or when you feel like comparing experiences, objects or feelings. How can I emphasise my feelings? Is it possible to recognise the Chinese characters? You will receive sufficient input to articulate your emotions correctly in Chinese. The lessons have two broad conversations about teaching you the common sentence structures and grammar points. As you listen carefully and practise the pronunciation, the learning will become easier. The point-by-point explanations in the videos will unveil the simplicity behind the complex-appearing Chinese characters. A revision lesson in this module will help you check your progress and correct any misinterpretations.
The final conversation topics will broaden your ability to include plans, changes and passive voice. Your confidence in the usage of certain words will increase. You will learn to recognise many more common Chinese characters. Mastering a new language entails practice. All the videos in this course offer you the convenience of doing the same. This practical course will help you gain an additional level in the HSK exam for proficiency in Chinese and add value to your interactions with colleagues, classmates or professors. The HSK certification does not have any expiry. So you can continue adding the proficiency levels which will widen your professional prospects and the range of opportunities available to you. Take a step forward, add value to your language ability and enrol in this course today.
Start Course Now