Diploma in German Expressionism, Auteur Theory and Postmodern Cinema
Immerse yourself in German expressionism, Japanese masters, auteur theory, postmodernism and more in this free course.
Publisher:

NPTEL
Expressionism in German filmmaking, auteur theory and postmodern cinema are the central thrusts of this free online course. You will also delve into the classic works of the Italian and Japanese masters and the major filmmakers of New Hollywood (referred to as American New Wave or the Hollywood Renaissance). Study how different genres in film came about and the emergence of the western as a complete cinematic genre of its own.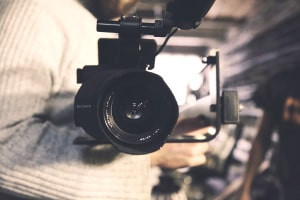 Duration

10-15 Hours

Accreditation

CPD
Description
In this free online course on German expressionism, auteur theory and postmodern cinema, you will study the key features of expressionism in German cinema, including its origins and the historical background of film noir. You will look at how film noir developed from the 1940s and 1950s onwards and how it was characterized by a downbeat atmosphere and graphic violence. You will then study radical culture phenomena and breakthroughs that happened around that period and just after, including the civil rights movement from the mid-1950s, the Stonewall riots for gay rights in the late 1960s and the Woodstock music festival in 1969.
This course will also describe the movement of neorealism in Italian cinema and how it became a vehicle for filmmakers interested in the vivid description of history and society. You will learn about Italian and Japanese cinema and the masters who created its canonical films. Next, study auteur theory in Hollywood and how 'auteurs' (or directors who are so influential that they essentially become the sole creators of the movie, which is actually a collaborative piece of art) make use of mise en scene to tell a story (the arrangement of all the elements that appear on the screen, from the set and lighting to the production design and film texture). In addition, you will learn about the concept of 'genres' and different categories of genres, such as poetry, drama and fiction. Finally, you will study a brief overview of postmodernism in cinema and its essential features.
This course is aimed at meeting the interests and needs of career professionals who want to develop a deeper understanding of German expressionism, auteur theory and postmodern cinema and for students who wish improve their theoretical knowledge of the global film industry. If you start the course now, you can improve your knowledge of film studies today.
Start Course Now