Diploma in Firestore Development
Learn how to develop stylish interactive apps for iOS and Android using Firestore technology in this free online course.
Publisher:

Devslopes
This free online Firestone development diploma course will teach you about how you can enhance your development abilities with Firestore. You will learn how to create and save data to your Firestore database as well as create and customise stylish interactive features such as text fields, buttons, and menu options. You will also cover topics such as Creating User VC, Setting Up User ID, Logging In and Out, and more!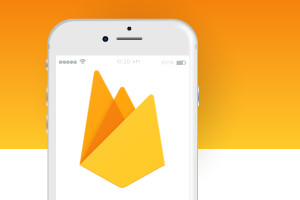 Duration

6-10 Hours

Accreditation

CPD
Description
In this video-based course you will learn how to develop an app for the iOS and Android platforms, using Firestore real-time database. In the process of building the app, you will learn all about Firestore. You will learn how to set up a Firestore project, how to create and save data to your database and how to retrieve and sort the data as needed. By the end of this course, you will have a strong understanding of the fundamentals of Firestore and how it can be used to create an app.
Firestore is a flexible, scalable database for mobile, web and sever development. It is available from Firestore and the Google Cloud platform. Like the Firebase real-time database, it keeps your data in sync across client apps, through real-time "listeners" and offers offline support. You will learn how to use programming code effectively for iOS and Android platforms. You will use mockup designs to customise your app. You will learn how to configure text boxes, buttons, alert boxes and menu options, to create stylish interactive features. You will learn how to develop an app where users can publish posts, add comments and receive 'likes'. Moreoever, you will understand how these features interact with Firestore through data, documents and collections.
If you're interested in app development as a career, or if you're a professional programmer seeking to learn new skills, then this course is the one for you. By following the video-based instruction, supplementing the demonstrations with further research and by practicing, you will, in a relatively short time have the knowledge and skills to create a functional app that can be used for a variety of purposes. So start this course today, and by the end of the week you'll have gained valuable new skills for app development.
Start Course Now