Diploma in Early Western Political Thought
In this free online course, learn how political thought allows us to competently understand the nature of politics.
Publisher:

NPTEL
This free online course on early Western political thought will cover the pioneers of political theory, particularly Plato's and Aristotle's philosophies. Uncover the ideal state concept with the philosopher's rule as king, as envisioned by Plato, and learn about Aristotle's take on the ideal state, along with notions such as household, property and economy. Slavery and constitution are, among others, theories incorporated into this course.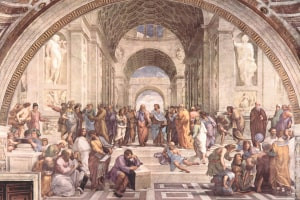 Duration

6-10 Hours

Accreditation

CPD
Description
Freedom, democracy, majority rule with minority rights and other related expressions are the results of thoughts deeply rooted in ancient times. Have you wondered how these terms came about? Are you fascinated by how ancient philosophers such as Plato and Aristotle became pioneers in this field? This course on political thought will immerse you in their philosophical way of thinking. It deals with government, sovereignty and state, along with justice, constitution and citizenship. Western political thought remains an essential tradition of political thinking and theorizations. One of the primary reasons we should study political thought is that it raises specific political questions still relevant today. It helps us to critically understand our assumptions and approach to politics in our generation. You will discover that political thought provides us with a set of concepts and strategies that helps us understand and interpret the contentious and complex nature of politics in modern times.
As you work through the course, you will study Plato, who was a student of the eminent Socrates. One of the most influential concepts developed by Plato was justice, which in his opinion is a primary moral value. It is connected intrinsically to other moral values such as courage, wisdom and self-control. His conception of justice is rooted in the harmony of existence and is embedded within the self or the soul. For Plato, there is a need for order within the soul and within the state, which is essential to achieve the individual's full potentialities. You will discover that justice is an organic conception, which envisions a coherent individual and political order. For him, as in any individual where reason or intellect must guide the soul's spirited parts, the philosophers should primarily teach the auxiliary and trading classes in the state. Other central concepts of political thought developed by Plato will be uncovered, along with those of another political thinker known as Aristotle.
Aristotle was a scholar of Plato. He viewed politics as a master science. Many political thinkers of modern times regard Aristotle as both a conservative and a radical thinker. His impact on the history of political thought and the natural sciences has been immense. His influence extends into many fields such as biology, physics, rhetoric and politics. Aristotle's politics profoundly shaped the history of political thought in Western tradition. You will delve into his profound concepts such as constitution and citizenship. The course will be of great interest to anyone intrigued by philosophy or politics, particularly students specializing in political sciences or preparing for careers in politics on a national or international scale. Government officials entrusted with political and leadership roles will find this course particularly inspiring in performing their duties. Start this course today and refine your understanding of Western political thought.
Start Course Now