Diploma in Demystifying Networking
This free online course introduces you to computer networks, Wireshark software, encryption and Cisco packet tracers.
Publisher:

NPTEL
This free online course looks at computer networking from an end to end perspective, such as a client connecting to a web server. It relates the concepts to examples that we see in everyday life. Start this course and learn about layers in a network, Cisco packet tracer, addressing, public and private networks and some concepts from security, routing, troubleshooting network layer and challenges.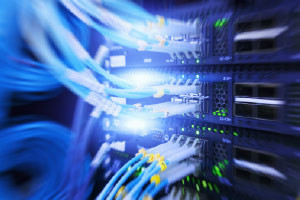 Duration

10-15 Hours

Accreditation

CPD
Description
This free course on Demystifying Networks is meant for students who do not have a core computer science background. The course begins by using animation scenarios about how the application layer ensures that the entire web page is sent from the web server to your computer. You will study software called Wireshark which is a software that allows the capture of live internet traffic.
Next, the course introduces the most essential part of encryption which is basically changing the human readable form using some mathematical function. You will learn how port numbers help the communication between one application and another; by assigning port numbers the applications are able to determine which packet belongs to which application.
By taking this course, you will gain an indepth knowledge of layering, addressing, troubleshooting approach, Cisco packet tracer, routing mechanism. Start this course today and gain valuable skills in computer networking.
Start Course Now