Diploma in Certified Associate in Project Management
Learn about the foundational concepts and role of the project manager in this free online course on Alison.com.
Publisher:

Workforce Academy Partnership
Are you trying to enter the project management profession? Are you looking to improve your standing as a project management expert in your organisation? Look no further. This 'Certified Associate in Project Management' course is an asset that will distinguish you in the job market and provide you with just the right tools to jump-start your career. So don't waste any more time. Enrol now and start your learning journey towards a better future.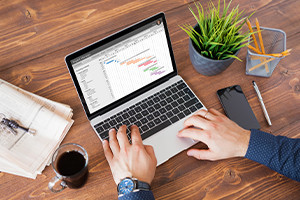 Duration

6-10 Hours

Accreditation

CPD
Description
Are you looking to climb up the ladder in your organisation by taking on more responsibility for the next project? Do you need more project management experience to open up career avenues? If the answer to these questions is 'yes', you have come to the right place. This course on project management is designed just for you to help you excel and open up new horizons. The Certified Associate in Project Management (CAPM) qualification signals that you have the appropriate skills that can act as building blocks for future growth. We begin by explaining the CAPM certification and who is eligible for it. We introduce you to the course tutor and various study materials that you can use to assist your progress. Discover the concepts and terms used in the project management world and develop a solid foundation in each. We then analyse the environmental factors that can affect projects and organisations.
Are you looking to develop crucial leadership skills to lead the next major project in your firm? This course will outline the role of the project manager, from their job description to their sphere of influence, and clarify what the job entails for future candidates. We discuss the business and management skills required to carry out tasks and projects. Another crucial part of project management is project integration. Investigate the recent developments in project integration management and learn how to develop a project charter. Being the project manager comes with numerous responsibilities. For example, you need to identify the project's scope through managing costs and mitigating risk or keep an eye on project work and ensure deadlines are met. We will analyse all these aspects and teach you how to ensure efficient lines of communication so everyone is working 'on the same page'. We will discuss project communication management at length.
Purchasing or acquiring the most suitable goods and services can be a critical component of project management, which is where procurement management comes in. The project manager will guarantee that the correct goods and services are ordered and at the right price. We explore project procurement management in detail as the course progresses. Finally, we will look at stakeholder expectations. Knowing which stakeholders have power and interest in the functions of an organisation is an essential aspect of being in a leadership role. We outline the various techniques to map out stakeholder expectations and interests. Managing and monitoring stakeholder interests will also be a part of your studies. Project management is a rapidly growing profession. Research indicates that employers will need to fill nearly 2.2 million new project-oriented roles each year by 2027. With CAPM, you'll be on the fast track to opportunity. So don't waste any more time! Start the course today to achieve your professional goals and dreams.
Start Course Now