Diploma in Building and Maintaining Customer Relationships
Master the art of building and maintaining a profitable customer base for your business with this free online course.
Business
Free Course
Whether you are looking to uplift your career in customer relationship management or as a business owner, this course will expose you to the strategies of positioning a business to thrive with a loyal and solid customer base. You will learn how modern customer relationship management concepts such as co-creation, co-option, customer data analytics, and customer lifetime value can help grow businesses and put them ahead of their competitors.
Take this certificate on your own.
Start now and learn at your own pace.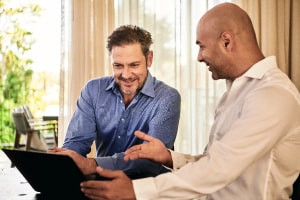 Description
This course on building and maintaining customer relationship management begins by briefly explaining the evolution of Customer Relationship Management (CRM) and the major drivers of the growth of CRM. People might wonder why CRM is so important to businesses. This course will tell why companies should adopt customer relationship management and its marketing and service benefits. This course will also explain how a company can increase its profitability through consumer-centric strategies. You will be exposed to customer co-creation types and how co-creation can be beneficial to businesses. Data is also a critical part of this internet age, and you might wonder how that can be useful in customer relationship management. You will learn how customer data can impact customer relationships. Furthermore, you will understand how marketers make the right decisions at each step of the customer loyalty ladder. The course also discusses the critical steps to maintaining your customers and the various co-option strategies that can help maintain a loyal customer base. A case study of a basic analysis is also presented to help you understand why customers switched from one company to another.
Next, you will be introduced to the concept of customer-centric marketing and customer lifetime value, including their influence in ensuring profitability in business. Have you ever wondered why successful firms put so much importance on branding? Well, you will realise why branding and customer loyalty are essential to companies. The course demonstrates how customer lifetime value can help determine the best branding strategy for a company. Did you know that the customer lifetime value calculations for Business to Business (B2B) and Business to Customer (B2C) markets are quite different? You will discover how to calculate the customer lifetime value for the B2B and B2C markets, including how to derive the basic formula for calculating customer lifetime value. You will be shown the importance of social customer relationship management (SCRM) in business, and how the SCRM differs from customer relationship management. The course also explains the impact of social web tools, advocacy, and customer analytics in helping businesses become more profitable. Lastly, you will be presented with a case study of the Tchibo company. You will learn how social customer relationship management concepts have helped the company utilise its customers' creativity to generate unique ideas.
By understanding the strategies of building and maintaining a loyal and profitable customer base, you would connect better with your customers and benefit your customers by bringing more customers to your business. This course isn't just for customer relationship professionals looking to get ahead in their field of study but also for business owners who want to see their business prosper. This course on building and maintaining customer relationships discusses, in detail, how companies can serve their customers better whilst benefitting from their creativity to generate great ideas for your business. You will also see some demonstrations on applying the various Customer Relationship Management concepts to maintaining a solid customer base. By completing this course, you would be setting yourself on a path of becoming an in-demand expert in customer relationships, or it will deliver you a step ahead of your colleagues for your business to flourish. Why wait? Start this course today!
Start Course Now