Diploma in Building and Maintaining Customer Relationships
Master the art of building, maintaining and growing a customer base for your business with this free online course.
Publisher:

NPTEL
This free online course suits business owners or anyone working in customer relations. We teach you the strategies proven to create a loyal and solid customer base and explain modern management concepts like co-creation, co-option, customer data analytics and customer lifetime value. This course can keep your business ahead of the competition or help you to attract more customers and move upwards at work.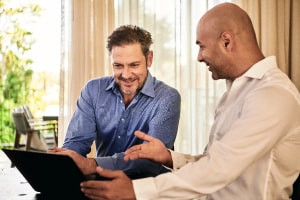 Duration

10-15 Hours

Accreditation

CPD
Description
This course begins by briefly outlining the evolution of customer relationship management (CRM) and the major drivers of its growth. We establish its importance by illustrating its marketing and service benefits before demonstrating how a company can increase its profitability through consumer-centric strategies. We show you how collaboration with the public can aid innovation and examine various types of such customer 'co-creation'. Data is a critical part of the Information Age and we explain how to harness it to optimize customer relations by guiding marketers to successfully build customer loyalty. The course also explores various 'co-option' strategies that can keep your clients happy and invested. We conduct a case study in class to help you understand why customers might switch from one company to another.
Next, we introduce you to the concept of 'customer-centric marketing' and 'customer lifetime value' and unpack their role in boosting profitability. Have you ever wondered why successful firms place so much importance on branding? This course demonstrates why brand loyalty is essential and how customer-lifetime value can determine a company's best branding strategy. We compare the customer-lifetime value calculations for business-to-business (B2B) and business-to-customer (B2C) markets. We show you how to calculate the customer-lifetime value for B2B and B2C markets, including how to derive the basic formula for calculating customer lifetime value itself. We establish the importance of social customer relationship management (SCRM) and explain how the SCRM differs from customer relationship management. We also break down the role of social web tools, advocacy and customer analytics. These theories are then grounded in another case study, this time of Tchibo's successful use of SCRM to harness customers' creativity to generate unique ideas.
This course isn't just for CRM professionals looking to get ahead in their field but also for business owners who want to see their companies prosper. This course teaches you the methods that can help companies serve their customers better whilst harnessing public creativity to generate better ideas. We provide demonstrations to make clear how to maintain a solid customer base.This course can help make you an in-demand expert in customer relations as you stay a step ahead of your colleagues in making your business flourish.
Start Course Now