Developmental Studies - Indicators and Assessments
Developmental indicators and assessments are used to track poverty reduction and gender equality in developing nations.
Publisher:

NPTEL
This free online course offers an in-depth insight into how development research can be used to better the lives of people in developing countries. It emphasizes the tools used to measure poverty and analyzes how to promote gender equality. You will also study how indicators and assessments can be used to monitor the performance of programmes set by governments, to enhance current and future management of outputs, results and impacts.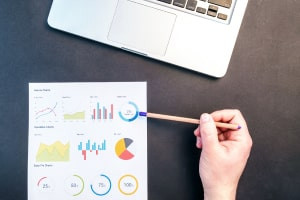 Duration

4-5 Hours

Accreditation

CPD
Description
The rights-based approach to development and the operationalization (or 'turning abstract concepts into measurable observations') issues around it, are the core component of this free online certificate in developmental indicators and assessments. You will also learn about different types of poverty and study how development research helps to mitigate low-income generation and privation.
Next, you will discuss the importance of human resources with an emphasis on gender equality. In addition, learn about the social Capital Assessment Tool (SOCAT) and how this is used to measure 'social capital' - or the 'networks of relationships among people who live and work in a particular society, enabling that society to function effectively' - in various countries. You will discover how large entities like the World Bank use SOCAT to track social capital in different nations. The course then highlights how monitoring and evaluation are integral in effective development research in order to assess the success of projects. 
Finally, you will learn that the credibility and objectivity of monitoring and evaluation reports depend very much on the independence of the evaluators. How to read, understand and critique complex research reports will be broken down for you. By taking this course, you will develop your critical-thinking expertise, as well as your analytical, research and communication skills that are globally sought-after and incredibly beneficial. Ultimately, sociological research is essential to the economic and social development of our globalized society. Enrol in this course today and improve your skills and marketability in the field of developmental research.
Start Course Now