Design Projects for Engineering Graphics and Design
Learn the fundamentals of computer graphics, interpolation methods and CAD software in this free online course.
Publisher:

NPTEL
In this course, Design Projects for Engineering Graphics and Design, you will study computer graphics and design's intricacies. Learn the interpolation methods used to construct surface models and the use of CAD software. You will research shape and object construction in SolidWorks and the assembly process of more complex objects. This course is for those wanting to expand on existing knowledge and learn a new skill set.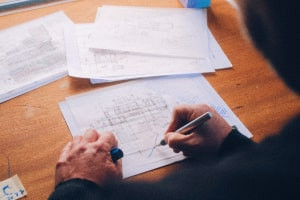 Duration

6-10 Hours

Accreditation

CPD
Description
Discover the fundamentals of computer-aided design software and all of the complexities involved, with this exciting course on design projects in the engineering graphics and design field. You will start with an introduction to computer graphics, and you will look at three-dimensional modelling and engineering graphics in three-dimensional solid modelling. Following this, you will study the classifications of these three-dimensional models, including the wireframe model, surface model and solid model, and learn the advantages and disadvantages of each. You will break down the surface models further and cover more detail. This part will include studying the interpolation methods for surface model construction. There are seven different interpolation methods. These are Hermite bi-cubic surfaces, Bezier surfaces, B-spline surfaces, Coons surfaces, Gordon surfaces, Fillet surfaces, and offset surfaces. You will discuss the parameters and essential concepts behind each of these before being introduced to Computer-Aided Design software (CAD).
Next, you will learn how CAD is used to create industrial objects and assemblies and is used in artistic representation. It is also used in the film industry as well as in video games. Following this will be your first look at the SolidWorks program, where you will analyse the software's basic features and learn the key phrases and words used to describe simple topics. This is a basic introduction before delving into the far more complicated graphic designs within SolidWorks. In SolidWorks, you will begin discussing manual drawing, and from there, you will look at shape and object construction. You will look at the individual components needed to construct more complicated objects and how to mate the individual constructions together. You will study both two-dimensional and three-dimensional sketches and learn how to transpose them into more complex assemblies.
Finally, you will start constructing three-dimensional geometrics and studying the processes involved in creating bolts and nuts as an example. You will continue to research reference planes and assembly drawing and learn how this technology is used in mechanical design and product assembly. Lastly, you will learn advanced methods and know-how to construct a single-cylinder engine as a progressive example and begin learning the fundamentals of mechanical mates, used to join components. This course is very practical and is exceptionally useful in any form of design or engineering field. It is a more advanced course and is recommended for those wanting to expand on already existing knowledge of graphic design and engineering. This course will advance your skillset and allow you to be a more equipped individual in your field. So why wait? Start this course today and increase your knowledge on this subject matter.
Start Course Now