Delivering a TED Talk
Learn the skills required to deliver a great TED Talk that will inspire your audience with this free online course.
Publisher:

TJ Walker
This free online course will teach you how to deliver a great and inspiring TED Talk. You will be taught how to organize your thoughts, select your topic and manage your time for your TED Talk. Visuals help audiences understand a concept better. We'll show you how to use visual aids to engage and inspire your audience. Upon completing this course, you will have learned the necessary skills and techniques for delivering a quality speech.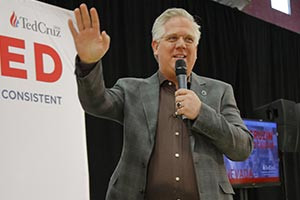 Duration

1.5-3 Hours

Accreditation

CPD
Description
Becoming a thought leader is vital for continuous growth in the global business sector. It's no wonder many people want to speak at TED. TED is a well-known conference brand worldwide where professionals and experts from various disciplines are invited to speak to an audience about important issues and new interesting ideas. But speaking to a live audience is a skill that comes naturally to some more than others. This course begins by introducing you to TED Talk and what it entails. TED Talks are about interesting ideas worth spreading. They are looking for people who are passionate about their subject matter and have a lot of experience in their field. This course will show you how to choose a topic and evaluate it for your audience. Stories are essential to dramatize the problems you are solving. They allow your audience to connect emotionally to your ideas. We will teach you how to use stories as a mental hook to illustrate your ideas and messages so that your audience can remember and understand them.
When using text in a presentation, the best rule of thumb is to keep it simple. Even when text appears simple, people do not generally like to read a bunch of text on a slide while speakers do their presentations. Too much text is boring, but speaking alone also is no guarantee that your messages will get across to your audience. Therefore, you need to visualize your messages through images and videos to help reinforce your points. This course will show you how to plan your visuals and use them to engage your audience while you speak. One of the biggest challenges for speaking at TED for many great speakers is the length of the presentation. We will help you deal with this challenge by exploring the various time management techniques you need during a TED Talk. We will provide guidelines on different presentation styles that will help you deliver speeches confidently and concisely. After that, you will learn strategies to create an engaging talk at TED.
Any mistake provides an opportunity for improvement. Stage fright and nervousness are usually barriers for many speakers, especially if they are invited to speak at TED for the first time. Do you wish to get a chance to speak at TED? This course will teach you the application procedures to talk at TED and help you identify mistakes through video rehearsals to become more confident. We will discuss the importance of reviewing and watching other great speakers deliver their TED speeches to understand the presentation format. No matter how practised and experienced you may be at public speaking, this course will teach you some practical strategies and techniques to deliver an engaging TED talk. It's time to establish your authority and expertise in your industry. Embark on this TED journey and take your public speaking career to the next level by signing up for this course now.
Start Course Now