Decision Support Systems for Inventory
Learn why Decision Support Systems can significantly improve inventory management in this free online course.
Publisher:

NPTEL
This free online course offers an overview of Decision Support Systems for Inventory. Inventory is an important area of study as it educates you on why inventory management is essential and explains the different systems available to aid in managing them efficiently. As a manager, you aim to make a profit. Not having the goods a customer needs because of inefficiency is not something you'd aspire to. Discover the world of DSS and enrol today!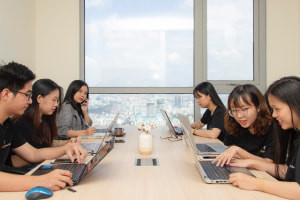 Duration

1.5-3 Hours

Accreditation

CPD
Description
This course is a vital subject on Decision Support Systems for Inventory. Firstly, natural ambiguities in demands and supply make it challenging for supply chains to realise maximum inventory replenishment. This difficulty ultimately results in loss of sales or retaining excessive inventories. An unsophisticated inventory can take up to one-third of an organisation's yearly investment. Therefore, it is challenging to acquire an intelligent system to support and regulate an optimum inventory level and has now become compulsory to contend with perpetually shifting markets. You will learn how DSS aids in reducing overstock and also assists in preparing for high demands by having buffer stock available. A company's inventory is used to forecast goals; therefore, there needs to be an accurate count not to fall short when demands increase. The DSS used in inventory management can state what is possible at the present moment. It would also detail the number of goods in the buffer stock, allowing more accountability and efficiency.
Next, this course will detail the types of inventories available, the types of systems used, the parameters that play the key determinant in material availability and why materials managers set policies to help determine the safety stock level. You will learn that effective inventory management is increasingly important as both the swift launch of new products and a wide variety of products are a source of competitive advantage. Customers will stick with a dependable company. If you do not manage the inventory appropriately, you will not have the goods that customers are demanding in stock, and you may also have an overage of goods that are not in demand. A company's inventory readiness will line between a profit or a loss, a larger market share or a declining market share. On what side would you like your business to be?
Finally, Inventory management is not necessarily referencing manufacturing companies. Inventory management includes retailers as well. This course is suited for individuals who are in management, considering getting into management, have a retail or manufacturing company and would like to improve their market performance significantly. DSS are a part of our daily lives. The world is becoming modernised, and those who refuse to move with time will be left behind. Whilst many people are not technologically savvy, the good thing about DSS is that they are designed with you in mind. They tackle any problems that may arise, and unlike the human brain, they can store a vast amount of data and come up with a solution to any issue in minutes. If you are interested in how DSS systems for inventory management work, this course is for you! Why wait? Enrol today!
Start Course Now