Data Science - Visualizing Data and Exploring Models
Learn about data science techniques, applying visualizations to display data, feature engineering methods, and more!
Publisher:

Channel 9
This free online Data Visualization course teaches you about visualizing data and exploring models. Data visualization is a highly useful way to explore data and can help you determine relationships between columns. With this course, you will learn how to apply visualizations to display your data and about feature engineering and constructing machine learning models. You will learn how to evaluate your model in Azure ML, R, and Python, and more!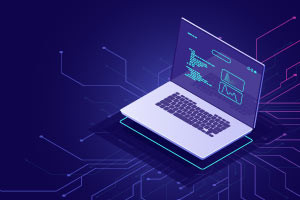 Duration

1.5-3 Hours

Accreditation

CPD
Description
This course begins by discussing the importance of data exploration. It will teach you what to use for data visualizations in R and in Python. You will study different plots for different views such as scatter and line plots, bar plots, histograms, box plots, violin plots, Q-Q plots. You will also learn that scatter plot of individual columns can be useful for detailed exploration of the features in your dataset.
You will then study feature engineering which is the process of using domain knowledge of the data to create features that make machine learning algorithms work. You will look into models which are evaluated based on statistics about the errors, or residuals, in the predicted values. You will study the features and methods available in R and Python for creating Machine learning models including the process and options for evaluation.
Learn about about data science theory and practice with this free, online course. Upon completing the course, you will have a better understanding of the functions of exploratory data analysis and what factors can affect your views of data, as well as a much better insight into the different types of charts to help visualize your data as well as the libraries and packages available for R and Python. Start this course today to improve your data literacy!
Start Course Now