Cultural Studies and Developments
This free online course describes the advent of cultural studies and introduces the latest technological developments.
Publisher:

NPTEL
You will learn about cultural studies along with the contemporary disciplines of game studies, new media and body culture studies in this free online course. The course describes the contributions of prominent scholars like Raymond Williams and Stuart Hall. It discusses gamification and ludification, while engaging you with discussions on media, gender and language. It will enhance your knowledge on people, which is a necessity in any career.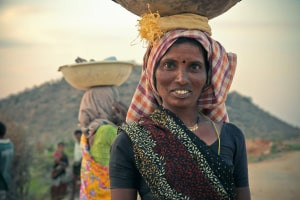 Duration

6-8 Hours

Accreditation

CPD
Description
In this course, you will learn about the linkages and developments between literature and cultural studies. It also highlights and describes the differences between the concepts of high culture, popular culture, subculture and counterculture and the works of Hoggart, Thompson, Raymond Williams and Stuart Hall. It introduces you to the burgeoning interdisciplinary field of game studies or ludology, which is a study of games and includes the act of playing them, the players as well as the social and cultural issues surrounding them. It is a new discipline that is related to cultural studies. The advent of digital games as a popular means of entertainment has led to new research in this field, as this is perceived as a significant cultural force. The course highlights the importance of computer games, introduces the concepts of ludification and gamification.
Body culture studies describe and compare bodily practices within the larger contexts of culture and society. It has also been observed that the media portrays and propagates conventional structures of power and gender hierarchies. In this context, this course explains the discipline of body culture studies and also elaborates on the representation of women and their bodies in media. The manner in which we talk and listen are deeply influenced by cultural expectations. This differs from person to person as using language is a learned behaviour. The course describes and analyses how the difference in cultural conditioning of men and women, leads to differences in the approaches to written digital communication. It also introduces the concept of the glass ceiling.
This course will provide you with fascinating interdisciplinary insights into the historical developments of, the contributions to and the latest developments in cultural studies. It includes discussions, which the traditional courses in politics and economics do not, thus enabling you to see things from a fresh perspective, especially, if you wish to expand the horizon of your knowledge and have the necessary skills to work in a globalised world with ever-changing, diverse working environments. It is time to take advantage of this offer and start learning.
Start Course Now