Creativity and Innovation
In this free online course, learn how to turn on your daily creative energies and live a productive and creative life.
Publisher:

TJ Walker
Creativity is innate in all people. In this course we will explore the importance of creativity in our lives. We will go over TJ Walker's most productive tips that can help you improve your creative thoughts and ideas. We will also discuss how to quickly build, improve and strengthen your creative energy and innovative ideas. If you are ready to live a more fulfilling and creative life, sign up for this creativity and innovation course today!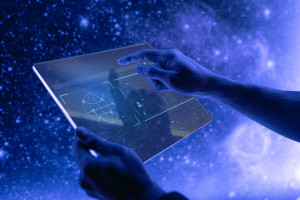 Duration

6-10 Hours

Accreditation

CPD
Description
TJ Walker,a creativity and personal development expert, will show you some simple habits and practices you can use every day to become your own primary source of creativity and innovation in the world. In this course, you will get an introduction to innovation and the importance of creativity in your life. We will look at why inspiration is a highly overrated creative process. We will also learn how to overcome the fear of perfectionism in your creative work and the significant benefits of having specific goals in your life. Next, we will explain the self-renewing concept of creativity. We will discuss what creativity means to your life and how your brain can develop creative solutions while you sleep. In addition, you will learn how you can become part of the world's creative elite and take back control of your own autonomy.
The course will then help you understand the solution to the problem of abundance in our lives. We will discuss how you can make creativity a habit and become a mindful person. You will also learn how to get good at finding creative ideas and the central organizing principle of your life. In this course, we will also explain some of the best ways to reduce overeating and how to increase your focus on important tasks. We will talk about some of the easiest ways to improve your brain and how to overcome and organize your use of email, cell phones, and social media. We will discuss the steps necessary to reduce clutter around us and improve our creativity. In addition, we will explore the concept of deep creative work and learn how to think creatively for ourselves. You will learn some of the best ways to reduce overeating and improve your focus on important tasks.
The course then explains the essentials of solitude and meditation and why it's so hard to be alone and focused these days. You will also learn how to successfully create your daily habits and curate your own lifestyle. Then we will look at how to get energy and inspiration from other creatives. We will discuss the different sources of creative ideas and some of the key points such as conventional wisdom, master self-learning, and a SelfieSpeak program for new ideas. You'll also learn TJ Walker's most productive tips for boosting your creativity, as well as the benefits of journal writing, daily planning, and intense work sessions. If you want to be a major source of creative ideas for yourself, your career, and the world, then why wait? Start this course today.
Start Course Now