Coronavirus - Wat u moet weten
Deze gratis online cursus behandelt de essentiële aspecten van het nieuwe coronavirus
Health
Free Course
Deze gratis online cursus gaat over het nieuwe coronavirus en richt zich op de geschiedenis, overdracht, symptomen, mogelijke behandeling en mogelijke preventie van het nieuwe coronavirus. Als reactie op de verspreiding van dit nieuwe coronavirus - heeft Alison, als onderdeel van het internationale antwoord, een gratis basiscursus gemaakt over wat mensen moeten weten over het coronavirus, de achtergrond ervan, hoe het beste kan worden omgegaan me
Take this certificate on your own.
Start now and learn at your own pace.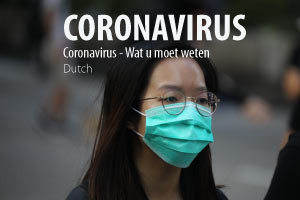 Description
Deze gratis online cursus over het nieuwe coronavirus richt zich op de geschiedenis, symptomen, overdracht en preventie van het virus dat nog niet eerder bij mensen was geïdentificeerd. Coronavirussen (CoV) zijn een grote familie van virussen die ziekten veroorzaken, variërend van verkoudheid tot ernstigere ziekten, zoals het Midden-Oosten Respiratory Syndrome (MERS-CoV) en Severe Acute Respiratory Syndrome (SARS-CoV) Coronavirussen zijn zoönose-verwekkers, wat betekent dat ze worden overgedragen tussen dieren en mensen.
De cursus bespreekt hoe een uitbraak van het virus kan leiden tot ernstige gevolgen voor de gezondheid van personen die erdoor zijn geïnfecteerd, en de gevolgen voor de gezondheidsbronnen van gemeenschappen en landen waar de uitbraak plaatsvindt. Veel voorkomende tekenen van infectie zijn ademhalingssymptomen, koorts, hoest, kortademigheid en ademhalingsmoeilijkheden. In meer ernstige gevallen kan een infectie longontsteking veroorzaken, en acuut ademhalingssyndroom, nierfalen en zelfs de dood veroorzaken.
De cursus is een uniek initiatief, gebaseerd op informatie van de Wereldgezondheidsorganisatie (WHO), Genève, Zwitserland en het CDC (Center of Disease Control, VS). Deze cursus is onderdeel van een innovatief Alison-initiatief om een ​​wereldwijd snel certificeringssysteem voor snelle respons te ontwikkelen om pandemische ziekten te bestrijden. Deze gratis cursus wordt maandelijks bijgewerkt. Om kennisbewustzijn en begrip over het virus en de dreiging ervan aan te moedigen, heeft Alison ook een gratis PDF Certification-cursus wereldwijd beschikbaar gesteld. Door deze cursus te volgen, kunt u op de hoogte blijven van hoe u het beste kunt omgaan met de dreiging die het nieuwe coroanvirus voor u en anderen inhoudt. Dus waarom wachten? Start de cursus vandaag en binnen 1-2 uur heb je de kennis opgedaan om jou, je familie en je gemeenschap te beschermen tegen het contracteren en verzenden van het nieuwe coronavirus.
Start Course Now