Coronavirus - Unsay angay nimong mahibaloan
Kini nga libre nga kurso sa online naglangkob sa hinungdanon nga mga aspeto sa coronavirus Covid-19
Health
Free Course
Kininga libre nga kurso online bahin sa nobela coronavirus (Covid-19) nagpunting sa kasaysayan, pagpasa, sintomas, posible nga paagi sa pagtambal ug potensyal nga paglikay sa nobela coronavirus. Agig tubag sa pagkaylap niining bag-ong coronavirus, ang Alison naghimog libreng kurso isip bahin sa tibuok kalibotan nga pagtabang sa mga tawo nga mahibaloan ang bahin sa coronavirus.
Take this certificate on your own.
Start now and learn at your own pace.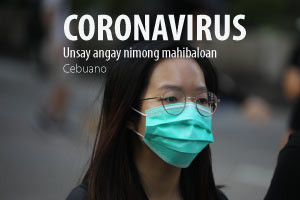 Description
Kining libre nga kurso sa internet maylabot sa novel coronavirus nagpunting sa gigikanan niini, mga sintomas, paagi sa pagtakod ug paglikay sa maong virus nga wala pa mamatikde diha sa tawo kaniadto. Ang Coronaviruses o (CoV) maoy usa ka dako nga pamilya sa mga virus nga makapahinabo sa usa ka tawo nga masakit nga magsugod ug sip.on hangtod nga magka-grabe, sama sa Middle East Respiratory Syndrome (MERS-CoV) ug Severe Acute Respiratory Syndrome (SARS-CoV). Ang mga coronaviruses kay mga zoonotic, kini nagpasabut nga manakod ni tali sa mga hayop ug sa mga tawo.
Gihisgutan sa maong kurso nga ug mo ulbo ang maong matang sa virus mahimong moresulta kini sa grabe nga mga sangputanan alang sa kahimsog sa mga indibidwal nga nataptan niini, ug mga sangputanan alang sa mga kahinguhaan sa panglawas sa mga komunidad ug mga nasud kung diin ang pag-ulbo nahitabo. Kasagaran nga mga timailhan sa impeksyon naglakip sa mga sintomas sa pagginhawa, hilanat, ubo, kalisud sa pagginhawa. Sa mas grabe nga mga kaso, ang maong impeksyon mahimong hinungdan sa pneumonia, grabe nga acute respiratory syndrome, pagkadaot sa rinyon ug bisan kamatayon.
Ang maong kurso maoy usa ka talagsaon nga inisyatibo, nga gipasukad sa kasayuran nga gihatag sa World Health Organization (WHO), Geneva, Switzerland, ug sa CDC (Center of Disease Control, USA). Ang kini nga kurso bahin sa usa ka bag-ong inisyatibo sa Alison aron mapalambo ang usa ka paspas nga paghikay sa sistema sa sertipikasyon nga makatabang sa tibuok kalibutan nga makakat.on sa pagsugpo sa sakit nga paspas makatakod sa daghang taw sa maong panahon nga mokaylap sa tibuok kalibutan. Kini nga libre nga kurso nga ginabag.o adlaw-adlaw ug mabasa sa kapin sa 100 nga mga sinultian. Aron sa pagdasig nga mokat.on sa kahibalo ug pagsabut bahin sa virus ug sa hulga niini, naghimo usab ang Alison ug PDF nga sertipikason nga libre ug walay bayad sa tibuuk kalibutan. Pinaagi sa pagkuha niini nga kurso, padayon nimong gipahibalo ang imong kaugalingon sa mga adlaw-adlawng kabag.ohan sa kasayuran may kabahin aning coronavirus, sa kadaot nga ikahatag niiini sa imong kaugalingon ug sa uban. Busa, unsa pa man imong gihulat?
Start Course Now