Copyright In Media
Learn all about the different types of copyright in the world and how copyright laws impact the media with this course.
Publisher:

NPTEL
This course will guide you through copyright and the use of copyright law. One of the main components of this course is the GNU Project, which specialises in developing a free operating system. Content modules cover the concept of software ownership and the laws that protect digital content, which is extremely important in this day and age.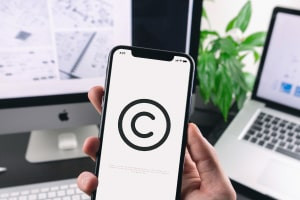 Duration

3-4 Hours

Accreditation

CPD
Description
This course begins with an overview of what software ownership is. It then moves on to talk about the GNU Project and its aims and objectives around copyright. The acronym 'GNU' stands for 'GNU's Not Unix'. Unix is an operating system that is comparable to Windows and supports multiple concurrent users. The GNU Linux project was created for the development of a Unix-like operating system that comes with source code that can be copied, modified and redistributed. This is a unique perspective on copyright and forms a substantial part of the course material.
You will learn about the concept of 'intellectual property', activities that are prohibited by copyright law and the importance of such laws. Following on from this, you will gain some insight into copyright and the media as the material analyzes examples of copyright use.
The course then wraps up with the creation of content and the emergence of copyright. This includes studying the relationship between the author and the printer, state control on copyright and international copyright routines. You will be shown claims and truths of copyright, the characteristics of digital reproduction and be introduced to the concept of the Creative Commons licence. This course is important for learners who want to have an understanding of copyright including voluntarily applying legal principles and ethical conduct related to information technology such as copyright, plagiarism, privacy, online etiquette and acceptable use of resources.
Start Course Now