Communication Skills for Foreign Audiences
This free online course will improve your communication skills to give presentations easily to any audience.
Publisher:

TJ Walker
You may have advanced expertise and experience in your field, but you won't always hit the mark in your endeavours if you lack good communication skills. It would help if you had the skills and practice to communicate your exact message when giving presentations. This free online course will help you develop the communication skills you need to present to any audience comfortably and confidently. We'll also show you how to use a teleprompter.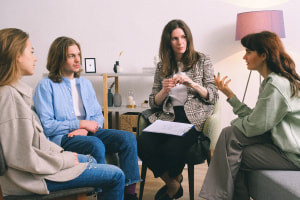 Duration

1.5-3 Hours

Accreditation

CPD
Description
Does the idea of presenting your message to an audience make you uncomfortable? Then look no further than this course, which will teach you how to manage your fears and stay calm during a presentation. To prepare for a presentation, you need to starts by identifying and writing down your goal. We will show you how to tailor your message to achieve an effective one-on-one presentation to any prospect to achieve your set goal. We will also show you how to research a person based on their interests, issues cared about, and other aspects to boost their confidence. This will result in better ways to tailor your message to the person. The number of message points that an audience is capable of remembering seldom exceeds five. We will help you narrow down your number of message points to five to keep them exciting and relevant to the audience. Stories and examples can find relevance in the lives of an audience. As a result, they are more likely to remember your message points. This course will help you acquire knowledge to make your message points more exciting and memorable with the help of stories and examples in your presentation. Learners will also gain confidence in giving presentations in front of a large audience by understanding how to use nonverbal communication appropriately.
Speaking to a foreign audience can be challenging because cultural and linguistic barriers come into play. The cultural references that work for your local audience may have a different meaning or no meaning at all to your foreign audience. The material in this course will help you identify and communicate references that are relatable to a foreign audience and resonates at all human levels. We will teach you how to speak the right way to overcome linguistic barriers and make your audience understand precisely what you say. A teleprompter is an electronic device that displays text on a screen to help you during a speech. We will show you how to give a speech using a teleprompter without letting the audience notice it. You need to consider four key elements while using a teleprompter. These elements are 'being too consistent with your speech', 'speed and 'volume', 'not pausing' and 'not moving your head'. We will teach you how to identify these elements and fix the related issues one by one to sound more natural and conversational. You will learn how to watch the video of your favourite senior politician or a newsreader to learn from them and improve your interview skills.
This course is designed for both new and old public speaking professionals who want to build and improve their communication skills. Good communication skills significantly improve your career and help spread your intended message to your desired audience. By effectively communicating your messages in presentations to prospective investors or clients, you can increase investment and boost sales. Going beyond your local audience and expanding your reach to a foreign audience will help you grow your business and customer base. Communication skills also play a crucial role in politics, where politicians can influence public opinion in their favour. Many people don't have good communication skills, which affects their professional lives and negatively impacts their personal lives. Grab this opportunity to improve your communication and public speaking skills to excel in your area of interest. Join the course now to learn to communicate globally by overcoming all forms of linguistic barriers effectively.
Start Course Now