Communication Model of Neuro-linguistic Programming
Learn how to use NLP's communication model to make sense of the outside world and communicate better with others.
Publisher:

NPTEL
The world is filled with many distractions and it is necessary for us to master how we process information. In this free online course, neuro-linguistic programming's communication model shows how you take information from the outside world into your neurology and how it influences your thoughts, feelings and behaviour (which go on to affect your communication style).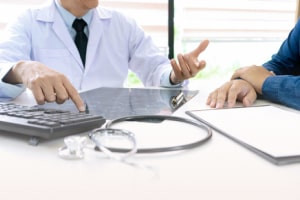 Duration

1.5-3 Hours

Accreditation

CPD
Description
To help you understand the communication model of neuro-linguistic programming, this free online course kicks off with a grounding in the six building blocks of NLP, as well as the simple steps need to achieve well-formed outcomes.
Next, you will be grounded in the various components of the communication model and discover how they are instrumental in your day-to-day interactions with people. You will learn about the various 'filters' we apply all the time and the three key states in the NLP filtration process. Lastly, you will be shown how hypnotic language patterns, such as cause-and-effect patterns, are used to effectively persuade people.
By taking this course, you will gain insight into the applications of NLP and how its effective communication model can help you to better communicate with team members. Your perception of things, which is a result of how you filter information, determines what you project to external things or people. If you want to understand how to change your internal filters and represent external situations better, this course is definitely for you.
Start Course Now