Cognitive Robotics: Intelligence Theories and Cognitive Networks
In this free course, learn how to develop an artificial cognitive network for robots.
Publisher:

NPTEL
This course will teach you how to create an artificial cognitive system that imparts intelligence to a robot. First, you need to understand how the human nervous system is able to transmit information via a network of neurons to the brain. The material will explain how a neuron's action potential, or the neuron's firing of electrical signals, work and how this knowledge can be used in cognitive robotics.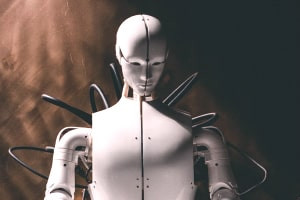 Duration

5-6 Hours

Accreditation

CPD
Description
Is it possible to build a robot that truly 'thinks' on its own like a human? This free course on the intelligence theories and cognitive networks of advanced robotics will teach you how to create an artificial cognitive system that imparts intelligence to a robot. First, you will study neuron action potentials or the firing of electrical signals of a neuron cell. You will be introduced to the Hodgkin-Huxley model, a synchronization model that uses nonlinear differential equations to approximate the electrical characteristics of excitable cells, such as neurons.
You will then see how to modify this model to explain certain behaviours of the neuron's action potential and how neurons behave as electrical oscillators. Next, you will analyze intelligence theories, both from psychological and artificial intelligence points of view. You will be introduced to the Kuramoto model (or Kuramoto–Daido model), a mathematical model that describes the behaviour of a large set of coupled oscillators. 
Finally, you will learn how to analyze and modify the Kuramoto model, to apply it to a network of neuron oscillators in order to understand how to create an artificial network that mimics this same behaviour. You will then observe a few case studies of child-robot interaction, experiments aimed at understanding the social impact of robots on children, and what this could tell us about creating intelligent robots. Start this course today and learn what is needed to impart intelligence to robots and help build the future of cognitive robotics.
Start Course Now