Cognitive Processing - Emotions and Development
How do we cognitively process emotions and development? This free course takes you through the key theories and methods.
Publisher:

NPTEL
Analyze about the techniques involved in the cognitive processing of emotions and development in this free course. Learn the academic definition of emotions and types of moods, and discuss cognitive neuroscience, which provides an alternative way of understanding the role of emotional factors in judgement and decision making.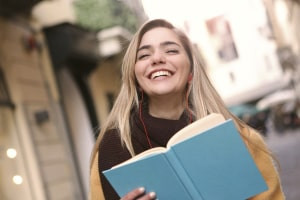 Duration

4-5 Hours

Accreditation

CPD
Description
Deepen your understanding and knowledge of the cognitive processing of emotions and development with this free online course. You will explore Easterbrook's hypothesis (which 'suggests that arousal or stimulation produces a narrowing of attention that selects among available stimuli. Whether information is processed depends on the level of arousal and the nature of the task at hand'), as well as preferred processing strategies and social-cognitive development. The informative demonstrations, problems, examples and assessment questions in this instructor-led video-based course are designed to provide you with a comprehensive foundation to cognitive processing.
The material kicks off by introducing you to the definition of 'emotions' and the different prenatal development stages. Then, decision-making will be discussed, which involves choosing among alternatives and the judgement that plays a vital role in the outcome. You will explore the concept of 'resiliency', which refers to various personality, family and environmental factors that compensate for increased life stress, so that common problems do not develop. You will also discover that 'heredity' refers to the transmission of physical and psychological characteristics from parents to their children through genes.
Next, you will learn the lifespan approach to development theory. Gain insight into different motor skills, get to grips with Easterbrook's hypothesis in full, and discover the importance of understanding the role of the brain's amygdala in cognitive and memory functions. Finally, you will study developmental psychology, postnatal development and emotional development.
Start Course Now