Charisma Made Simple
Build a captivating personality with this free online course that teaches simple social techniques to boost confidence.
Publisher:

Nick Saraev
Charming people use various subtle techniques to appear confident and win the favour of those around them. This free online course teaches you how to use your body language, posture and tone to connect with people. We cover methods that normally take years to learn to help you improve your relationships and boost your influence and career. These skills add up to what we call 'charisma', which can be learnt and isn't something you're born with.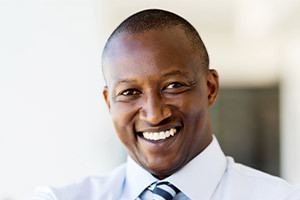 Duration

1.5-3 Hours

Accreditation

CPD
Description
Lack of confidence in social interactions can be devastating. As much as we may be reluctant to admit it, human beings build much of their sense of self-worth on their social experiences and repeated failures can undermine their mental health and quality of life. Improving your social skills doesn't just increase your influence and social standing, it affects almost every aspect of your life, from your career to your relationships to your self-confidence.
This free online course begins with a description of the 'social economy'. We explain how 'low-value' body language behaviours compare to their 'high-value' counterparts and how they contribute to your perceived confidence and mental frame. This is crucial to understanding the wider social landscape and honing these skills even slightly can quickly boost your confidence. We then examine the role of vocal projection to help soft-spoken people find their voice.
The course then explores the impact of facial expressions and eye contact. We investigate which facial expressions are the most effective at charming people and back each point up with empirical psychological studies of human behaviour. This section examines eye contact and offers some evolutionary reasons for its importance. Lastly, we discuss the value of social networks and explain how to build your influence and how to establish an immediate connection with complete strangers. The course covers fantastic proven conversation starters and considers the mindset common to social and charismatic people. This free online course is a modern blend of psychology and practical exercises that can help you feel confident while interacting with others. Boost your influence and sense of self-worth with this hands-on class that teaches charisma as a skill more than a trait you're born with or without.
Start Course Now