C Programming - Pointers, Constants and Strings
Learn how to use constants, strings and pointers in C programming in this free course with optional certificate.
Publisher:

Advance Learning
C is one of the most popular and widely used programming languages and is commonly used to program operating systems such as Unix. With this free online course, you will build on your knowledge of this general-purpose program language by deepening your knowledge of pointers, strings and constants. Start your learning journey today by completing this simple-to-follow tutorial.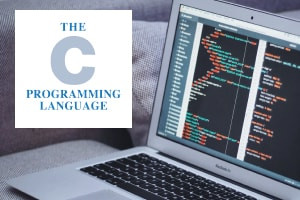 Duration

1.5-3 Hours

Accreditation

CPD
Description
This free online course takes a deep dive into the subject of pointers in C programming. It begins by discussing the use of pointers for direct memory access and manipulation in C. The material moves on to teach you about changing the memory location contained within a pointer and talks about pointers containing memory locations of multi-byte variables. It then explains how pointers have memory addresses and introduces the char pointer and explains why you need to learn pointers in C programming.
Furthermore, you will be learning about the important concept of constants and string literals in C programming before reviewing and clarifying some of the information you have learnt. Next, you will study both strings and constants in C, and a new way to visualize random access memory (RAM). You will also be learning how to use a pointer to directly manipulate data in memory in C programming.
Finally, you will study the character string as an array of characters in C programming. Whether you are aiming towards a career in computer programming or simply want to build your knowledge in one of the most popular program languages, this course is a great choice.
Start Course Now