Business Process Improvement: Waste Reduction
In this free online course, learn how to identify and remove physical and digital waste to improve process efficiency.
Publisher:

Robert Chapman
From this course, you will understand the meaning of waste and its effects on productivity, learning about the physical and digital forms of waste and being able to identify them. It covers in detail the eight different kinds of waste, and you will explore the examples, causes and solutions for each. Finally, you will examine - along with some scenarios - the use and purpose of process mapping tools.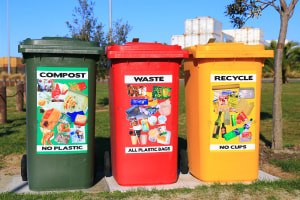 Duration

3-4 Hours

Accreditation

CPD
Description
This course introduces the definition of waste and highlights some of the ways different people interpret and understand it. You will learn that waste can take both physical and digital forms. Waste affects productivity in an organization by 'infesting' several components that are key to output delivery. You will investigate the approach used to reduce waste, its key focus in waste reduction and its principles. This course also highlights some of the tools used together with the waste elimination approach. You will learn about the eight waste types commonly found in many organizations and processes, which affect productivity differently and occur at different stages of a process.
Next, the course takes a deeper dive into each type of waste and you will learn their causes of in organizational settings and within processes. The good news is that there are solutions for waste if well-identified and analyzed. This course takes you through some of the fixes employed in waste removal to ensure production processes are more efficient and the physical setting is more conducive for employees.
Next, you will be taken through the process of remedying bloated processes, undoing built-in rework loops, and seeing why things break. It is hard to generate returns if your production processes are not well planned or your organizational setting doesn't facilitate the required convenience to workers. Employees should be able to access resources such as printers and storage facilities with ease. As a result, there is no time wasted on unproductive movements. You will study how to maximize the value- add in a process and reduce the non-value add. You will also delve into the process mapping tools that will help you fix bloated processes. Additionally, you will understand when to use each process-mapping tool, its purpose and preferred outcomes. Further, you will learn steps to use each tool and see demonstrations to cement your understanding.
Start Course Now