Building Personal Character and Integrity for Business Success
Learn how to improve ethical standards to find balance and perspective in the workplace with this free online course.
Publisher:

Global Ethics, Inc
Personal character and moral principles serve as the foundation for morality and ethical decisions in the workplace. This business ethics course takes a deep, comprehensive look at an individual's mind and character to see how our ethical behaviours at work are related to who we are as individuals. Gain a solid foundation for dealing with ethical challenges in the workplace by understanding the value of personal integrity and responsibility.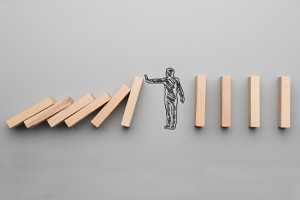 Duration

1.5-3 Hours

Accreditation

CPD
Description
Understanding ethical decision-making skills is vital because they influence how people think about and approach ethical dilemmas at work. Employees and employers benefit from character-building by understanding basic concepts of personal honesty and progressing to higher levels of personal integrity in the workplace. This course aims to help you comprehend the underlying issues that influence our ethical decisions in both our personal and professional lives. It begins by explaining how thoughts, words, actions and habits play a part in moulding one's character and destiny. Explore the benefits of developing and maintaining a solid character and the elements that you can use as a test to help you determine if you are making an ethical decision. Next, you will discover the advantages of using your moral compass to find direction and make positive ethical choices when faced with an ethical crisis. 
Principles are the rules or standards we follow to guide our lives. Research the importance of principles and learn how a lack of them can lead to other factors directing the ethical decision-making process. Self-discipline is essential for making ethical decisions at home or in business. Rediscover the art of self-discipline and how it can lead to a more satisfying, productive, conflict-free and less stressful workplace. In addition, we describe the ten essential self-discipline skills for ethical job performance and explore the human ego's traps and pitfalls in terms of character and ethics in the workplace. The world is full of moral and religious philosophies. However, the universal 'Golden Rule' remains constant throughout. This course helps you understand the Golden Rule and how it influences our ethical decision-making at work.
Greed can negatively affect ethical decisions and business. Investigate some practical principles to avoid letting them creep into your character and attitude. We will outline the necessity of honest communication and an ethical perspective when conducting business. You will discover how to focus on others instead of yourself to improve ethical behaviour and build stronger relationships at work. Understand the personal character principles of honesty and telling the truth in personal and professional settings. We clarify intrinsic honesty and its advantages. A sense of inborn truthfulness helps judge ethical dilemmas not by emotion or circumstance but by core values. Finally, you will realise what it means to 'spin' the truth and what theft on the job means. Sign up for this course right now to learn how to make decisions based on character, principle and perspective.
Start Course Now