Building a Professional LinkedIn Profile
Design your professional LinkedIn profile relevant to your most important viewer with this free online Alison course.
Publisher:

Teddy Burriss
This free online course teaches you how to use the popular networking site, LinkedIn to build a professional profile. You will learn how to define your target audience, the importance of using the right keywords, and the best style of writing for your LinkedIn profile. You will also be given tips for creating a professional profile and see some primary areas to develop on your LinkedIn profile. Signup now and build yourself a fitting profile.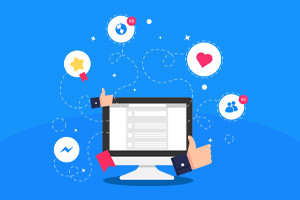 Duration

1.5-3 Hours

Accreditation

CPD
Description
LinkedIn is the number one professional networking site globally and has over 740 million members with approximately 2 new members every second. LinkedIn is an important networking, prospecting, and branding toolbox. A well-built LinkedIn profile can help improve your professional brand and add value to your business. The aim of this free online course is to help you build a professional LinkedIn profile based on your targeted audience. You will learn why you should have a professional LinkedIn profile and examine the benefits. The prerequisites of building a professional profile will also be explained. Since you are not building a professional profile for everyone on LinkedIn, you have to focus on your ideal clients, existing best clients, and influencers who will help your brand to grow by effectively determining who your targeted audience should be. Furthermore, as you discover whom you are building your LinkedIn profile for, you will be taught how to determine the keywords or phrases to use throughout the content of your profile based on your most important viewers.
Next, you will discover that every LinkedIn member is unique and therefore your style of writing should be tailored to your most important viewers. Then, you will be given 10 tips for building a professional LinkedIn profile. These tips are to make sure your LinkedIn profile is complete and gives you the greatest value. Additionally, you will be provided with the core areas to fill in when building your professional profile. LinkedIn sections such as the profile picture, about section, contact information will be highlighted. You will be taught the significance of the LinkedIn headline from a visual perspective and explore why it is important to check your LinkedIn settings and privacy periodically to make sure it is configured in a way that best works for you.
Furthermore, you will be guided on how to manage your intro card. This area contains the banner image, profile picture, and edit info subsections. You will be shown how to select or upload your own image or an image available to you from LinkedIn. Then, you will learn how to get the attention of your most important viewer in the about section of LinkedIn. Adding and editing your current and prior experience sections with keyword-rich titles and descriptions will also be explained. Besides, you will be taken through the background sections of LinkedIn, which has the education, licenses and certifications, and volunteer subsections. You will be provided with tips on how to insert relevant content aimed at your most important viewer. Too, you will be taught how to add any of the 8 subsections under accomplishments from the drop-down and keep it relevant and focused on your most important viewer. If you are a professional, an employee, or an individual who wants consistent engagement with prospects, clients, community and wants to be found by the next important viewer (business/career) on LinkedIn, then taking this course will help you build your professional LinkedIn profile. Enrol today.
Start Course Now