Blender 3D - Create a Cartoon Character
Master some of the many features Blender application has to offer with this free online 3D rendering course.
Publisher:

Ivan Yosifov
This free online 3D rendering course presents tutorials on how to create a cartoon character using the Blender application. We show you how to download and set up the program before unpacking basics such as navigating in the main viewport and scaling objects. We explain step by step how to work with Bezier curves and use features like bevel and boolean modifiers. Your new skills will enable you to bring your imagination to three-dimensional life.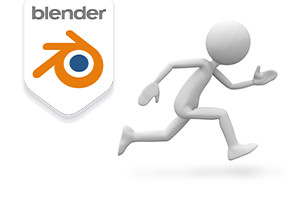 Duration

1.5-3 Hours

Accreditation

CPD
Description
Blender is 3D rendering software that offers many features that are sure to satisfy the most advanced rendering developer. This course teaches you how to create and render an image from a reference, which requires the application of many of Blender's options and features. These range in complexity from the most basic functions like downloading and setting up Blender, Viewport navigation, moving objects and scaling on the x, y and z axes to the more advanced ones like adding modifiers, beveling and creating materials.
This course familiarizes you with common Blender terms, including 'viewport', 'wireframe mode', 'individual origin' and many others. We take you through basic functions such as navigation and show you how to add reference images. This course demonstrates the process of creating a cartoon character and their setting as we explore some of Blender's advanced features, including the mirror and boolean and subdivision surface modifiers. We show you how to work with Bezier curves and adjust their bevel depth to form cylinders before adding colours and other materials to your image for the final render. This course covers the full use of colour, lights and cameras as you learn how to use emission to smoothen out your image's background by removing shadows and unifying its hue for the final render.
This course enhances the knowledge even of experienced Blender users since creating a cartoon demands the use of many features but it is also aimed at beginners as we start with the basics and move on from there. We can help you advance your 3D modelling skills, whether you're looking to boost your graphics career or just looking to have some cartoon fun.
Start Course Now