Diploma in Biointerface Engineering: Surface Interactions and Modifications
Learn the basics of Biointerface Engineering - Surface Interactions and Modifications - in this free online course.
Publisher:

NPTEL
Medical solutions such as implants in the body are crucial in curing certain injuries, fractures and defects. Have you ever wondered how non-biological implants work in harmony with the body to achieve the intended purpose? You will study the modifications made on such implants to make them biocompatible in this free online course. The course is intended for both practising and aspiring professionals in the medical field. Start this course today!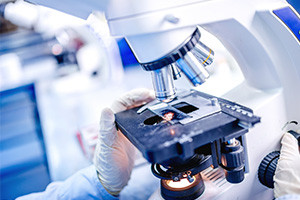 Duration

10-15 Hours

Accreditation

CPD
Description
Medical treatments are based on scientific principles that have been tested over many years. In this course, you will learn about the systems and scientific principles that are crucial in enabling the functioning of healing mechanisms and use of bodily implants. You will be introduced to the process of protein aggregation, including the methods used and the factors that can affect it. After that, learn about the kinetics and pathways of protein aggregation, and how to determine the aggregation rate. Then, study the effects of surfaces on the aggregation of proteins, where the insulin model protein is examined. You will discover the impact of surface roughness on adsorption and the therapeutic solution to the protein aggregation process. Surface-biomolecule interactions, host cell response, and the hemostasis process will be explained. You will also study the sequence of reactions and the factors that affect cell-surface interactions. Then learn more about host responses to biomaterials, surface-biomolecules interactions, host cell response and hemostasis.
Next, examine the cell adhesion mechanism and the biocompatibility of biomaterials. You will be introduced to the practice of surface modification, its objectives and approaches. Study the techniques used in surface improvement, the physicochemical properties of surfaces, and the challenges faced in surface modification of biomaterials. The use of calcium phosphates in coating titanium alloys is discussed, followed by cell adhesion and the relationship between surface roughness and wettability. After that, you uncover the methods used to characterise surfaces, the microscopic and spectroscopic techniques, their resolution and their accuracy. Then, learn about self-assembled monolayers (SAMs), their formation and the factors that affect it. The effects of modification on interface properties will be detailed, followed by the surface functionalisation of titanium alloys and surface modifications of titanium-based substances. You will also study the effect of surface energy, protein adsorption and secondary structure.
Proteins are the building blocks of life so understanding what they are made of and their properties are crucial in medicine. Professionals in the medical world also need to be well-versed with the behaviour of implants in the human body, especially for orthopaedic surgeons, cardiologists and general practitioners. This course will equip you with the required knowledge, information and skills of biointerface engineering with a specific focus on protein aggregation, biomaterials and modification of surfaces. If you are a medical practitioner, you will find this material insightful. You will acquire more knowledge that will resonate with your current practice and build a formidable résumé when coupled with your work experience. If you would like to become a doctor, a nurse, a clinical officer or a clinician, this course will provide you with a firm foundation for launching your career. You will find it exciting and inspiring as you gather new knowledge and skills. So why wait? Start today!
Start Course Now