Biointerface Engineering: Characterization of Interfaces
Study the measurement of surface tension, contact angle and the protein adsorption process in this free online course.
Publisher:

NPTEL
Proteins are known as the building blocks of life as they make up a large percentage of body cells and perform crucial functions. However, do you know what they are made of and how they work? In this free online course, you will learn about the structure of proteins, their adsorption process and their functions in the body. You will also study methods used to measure surface tension and contact angles. Start this captivating course today!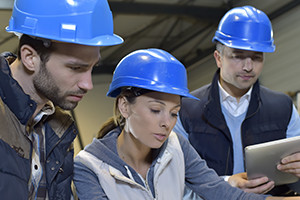 Duration

1.5-3 Hours

Accreditation

CPD
Description
You are probably aware of the vital role that scientists and biomedical engineers play in researching and inventing new vaccines and medicines to prevent or cure diseases and infections. Many hours are spent in laboratories investigating and carrying out biochemical trials and tests. The exact procedures of coming up with a viable end-product are unknown to many. While this may seem like a complex process, you will discover that one of the crucial factors in these processes is Biointerface Engineering. In this free online course, you will learn more about Biointerface Engineering, focusing on the characterisation of Interfaces. One of the critical factors in biointerface studies is surface tension. You will discover more about the different methods used to measure surface tension in liquids, then, you will study the solid-liquid interface and the techniques used to measure the contact angles formed when a drop of a liquid comes into contact with a solid surface. In addition, you will find out how to determine the contact angle of a finely divided powder and then learn about the two types of contact angles.

Next, you will be taken through the methods used to determine the surface tension of solids compared to those used in measuring the surface tension of liquids. Furthermore, you will learn how to calculate adhesion energy, surface energy and contact angles through worked examples, followed by the techniques used to determine the magnitude of adhesion forces. After that, you will study the process of protein adsorption, beginning with the basic structure of proteins, their function in the body system and the types of interfacial interactions that they undergo. The factors that affect protein stability will be elaborated as well. After that, you will study the methods used in the measurement of adsorbed proteins, along with their respective advantages and disadvantages. Finally, you will be introduced to the kinetics of protein adsorption, under which you will be taken through a step-by-step procedure of the protein adsorption process. The phenomenon of intramolecular rearrangements will be presented; concluding with the competitive adsorption and the Vroman effect.

Biointerface Engineering plays a vital role in medical research, and the knowledge gained in this course will form a crucial addition to your knowledge and skills base. The need for continued exploration of cures and medicines is ever-expanding, especially with the advent of new diseases. Therefore, the demand for the necessary skill set is ever-growing, and there is tremendous pressure for solutions to be found as the whole world looks up to the medical fraternity. This course will contribute immensely towards building the capacity needed to face the challenge. If you are an aspiring medical professional, this will form a solid foundation for your future career, whether you would like to be a doctor, a pharmacist, clinician, biomedical researcher. The knowledge gained here will give you a head start in your career journey. If you are a practising medic, this course will go a long way in enriching and expanding your skills, and you will find the course exceptionally fulfilling, and exciting. So, why wait? Start this course today!
Start Course Now