Become a Forgiveness Coach and Practitioner
Learn the art of forgiving others to become a forgiveness coach by taking this free online self help course.
Publisher:

Mohmood Valimohamed
This psychology course teaches you how to forgive others and yourself and goes further to provide the skills you need to become a forgiveness coach or therapist. This self help course covers forgiveness meditation, energy healing, distant healing, activating your energy chakras and developing your spiritual instinct. Forgiveness is a skill that can be learned like any other and we explain its impact on your life, psyche and karma.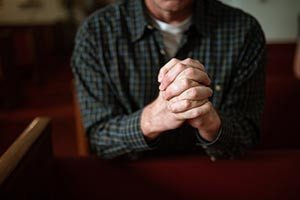 Duration

1.5-3 Hours

Accreditation

CPD
Description
Why learn about forgiveness? We know that the root of most of today's physical and mental problems can be traced to our fast-paced lives and anxiety. Actively practicing love and forgiveness can help us deal with the conflicts, competition and stress borne of interpersonal relationships. 'Forgiveness' in this context is not only about forgiving others but also yourself and the world. After you forgive, you must also forget and heal. This is not easy unless you learn to relax, meditate, activate your energy centres and understand how your life relates to your past lives through the eternal cycle of karma, a concept rooted in religions like Hinduism and Buddhism. Once you realize your power and potential, you can help others and become a forgiveness coach and therapist.
The course begins by explaining the power of forgiveness and the different aspects of love before showing you how to find both. We demonstrate its impact on your psyche and karma by taking you through the pioneering work done by various scientists and philosophers through the centuries. The course studies the spiritual doctrine of reincarnation/rebirth/transmigration to help you understand why some psychotherapists make past-life regression and forgiveness therapy an integral part of their treatment process. We go over several therapeutic methods to train you to coach and help others through forgiveness therapy, including deep-breathing techniques for relaxation and meditation techniques for forgiveness. You will also learn how to clean your aura, activate the energy centres of your body (particularly the powerful hand chakras) and perform energy healing on others.

There is a rising demand for life coaches and mental health practitioners to help clients deal with the psychological and spiritual challenges of daily life. This course offers you an opportunity to respond to that demand and help people improve their lives. We help you prepare to become an effective coach by explaining diverse concepts such as meditation, the 'universal law of karma', the 'age of your soul' and life after death. We provide a combination of videos, exercises and reading material and refer to the work of various enlightened masters, doctors, scientists and researchers. The course also includes a section on guided meditation and a demonstration of a powerful deep-breathing technique, which you can easily pass on to your clients. Sign up to learn a powerful new skill that you can use to bring mental peace to yourself or others.
Start Course Now