Azure Masterclass: Analyze Data With Azure Stream Analytics
Learn how you can benefit from Azure Stream Analytics business intelligence software with this free online course.
Publisher:

Stone River eLearning
Data analysis has proven to be a game-changing competitive advantage to many organizations across the world. Azure is one of the most widely-used business intelligence systems that allows you to make the most of your data and this free online course on Azure Stream Analytics discusses the tools used to collect real-time information, how to combine Azure Stream Analytics and Microsoft Power Business Intelligence (BI) and visualize analytical data.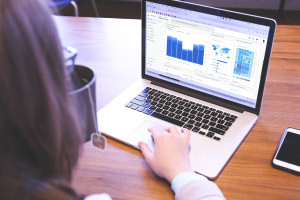 Duration

3-4 Hours

Accreditation

CPD
Description
Having business-critical information at your fingertips is a critical aspect of making strategic business decisions in the modern workplace. In this course, you will be introduced to Azure Stream Analytics (ASA), an effective solution for exactly this. More specifically, you will learn about the basics of ASA and learn how to create real-time analytical queries through Azure portal. You will learn how to create a stream analytics 'job' based on three main requirements: input, query and output. Storing data using SQL expanded databases for manipulation and curation will also be discussed. Even if you don't have any prior experience using Azure or similar software, this free online Azure course guides you with comprehensive video demonstrations to help familiarize you with the tools and layouts of the Azure portal. 

The next section of this Azure Masterclass covers ASA components and functions and their various uses. You will learn the kinds of "jobs" Azure can do, the types of inputs and outputs at your disposal, and the many methods of visualization you can use. The content then covers the many aspects of Azure 'queries' including query structures, key functions to filtering input data, how SQL coding language can be used to create queries and built-in functions such as aggregate, analytics, record, conversion and scalar, and the different data types that can be used in Azure. The last part of this data analytics course covers another analytics service available that can be used alongside Azure, known as Microsoft Power Business Intelligence (Power BI). As well as being a suite of tools for analyzing data, you can use Power BI to share real-time insights based on your analysis and all of this is illustrated through simple-to-understand written and video content. 

This Azure Masterclass has a wide range of applications in the modern workplace and will allow you to form a solid understanding of how to create queries to collect analytical data and visualize this data in a creative and meaningful way. Enrolling in this free online Azure course will benefit students and seasoned professionals involved in data analysis, data science, business analysis, business intelligence analysis, data engineering and business intelligence development.
Start Course Now