Assessment and Evaluation in 21st Century Education
Master how to develop clear and understandable assessments and evaluation criteria for your students in this course.
Publisher:

NPTEL
What are the best practices used in the assessment and evaluation of students' knowledge? With this course, you will learn about the key formative and summative assessment methodologies. It will also introduce you to an overview of good teaching attributes and how to present clear and understandable course content to keep your learners on track. Learn to effectively evaluate your students by taking this course today!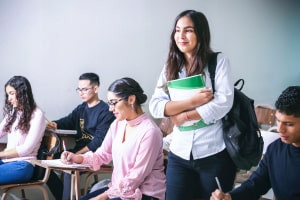 Duration

3-4 Hours

Accreditation

CPD
Description
'Assessment and Evaluation in 21st Century Education' explains the importance of carrying out appropriate assessments and evaluation exercises, and how a teacher can most effectively deliver valuable course content. It begins by explaining how to match intended program outcomes with the relevant assessment and evaluation criteria to bring out the best in a student. This matching process ensures the validity of the evaluation exercise.  
Next, the course will explain the different parts of the four-stage learning cycle, which include reflective observation (RO), active experimentation (AE), abstract conceptualization (AC) and concrete experience (CE). The material continues by highlighting the differences between surface and deep learning characteristics, and encourages learners to search for situations where their knowledge can be applied to obtain a solution and not be content with only recalling facts.
Finally, you will learn what attributes make a good teacher who can present learning material in a clear and organized manner. This course gives advice on how to be enthusiastic about any material that you are presenting before a class and how to inspire your pupils to continue to learn and advance in your area of study. Don't wait: enrol in this course today and become a successful teacher who inspires students to reach their full potential.
Start Course Now