Assessing Health Risks in Occupational Hygiene
Learn about health standards in occupational hygiene and the methods of assessing health risks with this free course.
Publisher:

Advance Learning
This free online course on assessing health risks in occupational hygiene will teach you how to protect workers' health and well-being as well as safeguard the community at large. This is done by anticipating, recognizing, evaluating, and controlling health hazards in work environments. By taking this course, you will gain a much better understanding of the special skill sets that are required to conduct these tasks.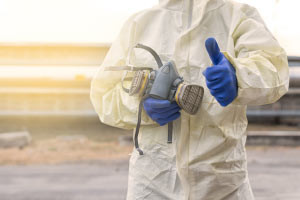 Duration

1.5-3 Hours

Accreditation

CPD
Description
This course will first introduce you to the physical properties of the three states of matter. You will learn about the different sampling techniques undertaken to measure airborne contaminants including the equipment used for sampling. You will study the hygiene standards for chemical agents and their effects upon exposure to certain parts of the body. The course will also discuss biological monitoring and health surveillance including the reasons why they should be implemented in the workplace.

You will then study general approaches to the control of health risks and learn the most effective types of control measures to use in order to prevent exposure to a hazardous agent, including Local Exhaust Ventilation (LEV). The course will also discuss the important features of ventilation and the general principles associated with their design. You will then study asbestos, including the main types of asbestos, and the harm it can cause to the human body.

Being able to analyze, identify, and measure workplace hazards or stressors is hugely important, as they can cause sickness, impaired health, or significant discomfort by means of chemical, physical, ergonomic, or biological exposures. This makes Occupational Hygienists very valuable professionals. This Assessing Health Risks in Occupational Hygiene online course is designed to help you start your journey towards becoming a truly professional Occupational Hygienist. So why wait? Check out the course, today.
Start Course Now