Applied Psychology - Understanding Consumer Attitudes
Learn the importance of consumer attitudes and their implications for marketers with this applied psychology course.
Publisher:

NPTEL
This free online course in applied psychology will teach you how to understand consumer attitudes. Consumer attitudes are influenced by a range of factors that greatly impact whether or not a customer will purchase a product, and understanding them is essential for any business owner or marketing professional. This course will help you create effective marketing strategies that can positively influence consumers and benefit your organization.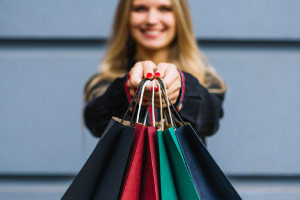 Duration

3-4 Hours

Accreditation

CPD
Description
This course will first introduce you to attitudes. You will learn that attitudes are directed towards objects and can have a positive or negative direction. They are also consistent in nature, are situation specific, and are a learned predisposition. You will study the four functions of attitudes as well as its four models including the tri-component attitude model, the multi-attribute attitude model, the trying-to-consume model, and the attitude-toward-the-ad model.

You will then learn how attitudes can be measured by observation, qualitative studies, and quantitative techniques or rating scales. You will learn why attitude formation is of prime importance to a marketer and how it is attained. The course will also discuss how attitudes can be changed via cognition, affect, and behavior. The course will then teach you some of the strategies that you, as a marketer, could use to bring about a change in attitudes or influence attitudes.

Consumer attitudes are basically about a consumer's beliefs, feelings, and behavioral intentions toward an object. The Applied Psychology - Understanding Consumer Attitudes online course will introduce you to the nature and functions of attitudes and help you design a marketing strategy that can influence consumers' buying behavior positively. So why wait? Discover the factors and techniques that influence consumer attitudes, and how to steer them to your company's advantage, today.
Start Course Now