API Fundamentals
In this free online course students will learn how to design, develop and test their API
Publisher:

Gram Notes
Do you have multiple software projects? Are you working with third party applications? In this free online course learn about how to make use of an API for such situations. An application programming interface (API), as the term suggests is the interface that connects different programs of an application that primarily states that it functions as a software intermediary. Learn how to utilize an API in real life situations.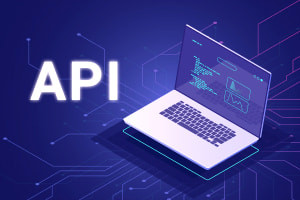 Duration

1.5-3 Hours

Accreditation

CPD
Description
This course is meant to take you from knowing nothing to becoming a working user of API's. We make no claims of teaching each and every thing. But enough to get the job done. So whether you are adding new features, or just fixing bugs, this will be useful to you. Start off by learning why you need to use an API. Some of the reasons include: Automated testing, third party apps and user authentication.
Then go on to make use of PostMan. Postman is an interactive and automatic tool that uncomplicates the creation, sharing, tests, and documents APIs for developers. It is a chrome/desktop app which interacts with HTTP APIs, works on the backend, and makes sure that each API works as intended . It also presents the client with a friendly GUI for sending requests and retrieving responses. Master advanced concepts related to use authentication. Learn about basic authentication where the individual has to send their username/password after every request in an API call. It is easy to implement but would bring out security concerns. Students will also learn how to make use of API keys. Students will learn how to implement OAuth 2.0 which is an application that can authenticate each request with an access token. This would be an efficient user experience however it can be tricky to implement.
Students will also be shown how to design their API using Swagger and Open API. Open API is a publicly available application interface that provides developers with programmatic access to a software application or web service. Students will also learn how to use variables, collections and environments as well.
Prequestits; Learners are required to have the basic understanding and ability to use python programming before starting this course.
Start Course Now