Analysis of Resonant Circuits and Three-Phase Circuits
Learn about resonant circuits, bandwidth/quality factors, and three-phase circuit analysis in this free online course.
Publisher:

ADU
Three-phase electric power is a common method of alternating current electric power generation, transmission and distribution. Analysis of Resonant Circuits and Three-Phase Circuits is a free online course that offers a comprehensive guide to understanding phenomena of resonance. This covers communications along with an analysis of three-phase systems and power measurement methods. What are you waiting for? Begin your next learning journey now!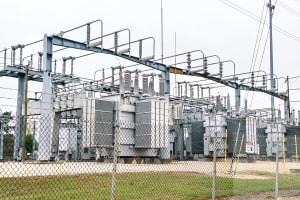 Duration

4-5 Hours

Accreditation

CPD
Description
Analysis of Resonant Circuits and Three-Phase Circuits is a free online course that provides an extensive guide to learning about the importance of resonance. This involves communication technologies as well as the generation and analysis of three-phase voltages and systems. Such systems are applied in our personal lives and technologies all around us. For instance, chef's use electromagnetic materials to utilize induction heating through series and parallel resonant circuits. So, next time you go to eat in a fancy restaurant, think about induction heating and resonant circuits! Also, LC circuits are responsible for the easy tuning we enjoy on radio transmitters to desired radio channels we listen to. This course examines the phenomenon of resonance in electrical circuits and three-phase system analysis. It begins with a discussion of the series and parallel RLC (resistor, inductor, capacitor) resonant circuits along with the bandwidth and quality factors. You will learn about how LC circuits behave as electronic resonators in many appliances including contactless cards and security tags.
Learners will evaluate the various analyses conducted in this course through the theories associated with resonant circuits and their proper practice. You will also evaluate concepts related to quality factor for resonant circuits covering measurements of power, resistance, and capacitance. Next, you will discuss the generation, phase sequence and the advantages of three-phase circuit systems. You will also study how to determine the current and voltage values in Star-Delta circuits. Then, you will analyze three-phase balanced and unbalanced loads as well as the power consumed by them. You will also learn about the derivations of instantaneous power equations and how the issue of low power factor problems can be solved by using capacitors. Furthermore, you will grapple with the use of watt-meters for power measurement. Why miss on all these details relevant to electrical circuits useful to common electronic appliances around us?
Did you know electricity handles load balancing differently from other conventional balancing techniques in science and engineering? Learn all about the techniques employed for this and the relevance of load factor concepts today! This course will enable you to build on your foundational knowledge of circuit analysis by analyzing resonant circuits and the mechanisms of three-phase systems. You will enjoy complete coverage of these details from functional current generation through networks, charge conveyance, and dissipation into useful power for work. You cannot afford to miss any learning points evaluated in this course. It will be of special interest to electricians, technicians, students and anyone seeking to understand the workings and theories of electrical circuits. It will also be of interest to learners who wish to relate possibilities available in resonant and three-phase circuits. What are you waiting for? Register for this course now in order to begin your next learning journey today!
Start Course Now