An Introduction to Organizational Behaviour and Perception
Learn how Perception can help understand Human Behaviour and impact an organizational setting in this free online course
Publisher:

NPTEL
This free online course on Perception will explain how an individual's perception can have an impact on his or her behaviour. Organizational Behaviour is a field of the academic study of how people act within groups. Its principles are applied primarily in attempts to make businesses operate more effectively. Learn how one of these principals, that of Perception, can help predict and understand behaviour in an organizational setting.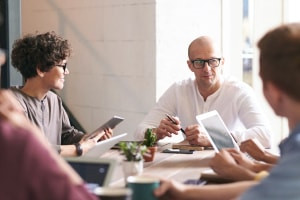 Duration

1.5-3 Hours

Accreditation

CPD
Description
This free online course in Perception will explain how an individual's perception can have an impact on his or her behaviour. Work is an inherent part of human behaviour. Most adults spend at least thirty per cent of their lifetime in their workplace and/or in work-related activities. Like in any other context, human behaviour in the organizational and work context is a complex phenomenon. This course will teach you how individuals and groups behave at work and will discuss how to improve their effectiveness and nurture their quality of work-life.
This course will help those who have management responsibilities in any organization to learn about Organizational Behaviour, it's applications and benefits. You will also learn how this field of study emerged from Psychology and Management Theories like the Scientific Management Movement. Finally, this course will focus on one of its principles, that of Perception, to help you understand what shapes an individual's perception and how this influences his or her behaviour. If people behave based on their perception, we can predict their behaviour in the changed circumstances by understanding their present perception of the environment.
By the end of this course, you will fully understand why we create biases and how perception influences stereotyping in the work area and its impact on Human Resource Management. Most organizations require their managers to take courses on Organizational Behaviour, so why wait? Start learning today and be one step ahead of your colleagues in understanding Perception in the area of Organizational Behaviour.
Start Course Now