An Introduction to Marketing
Learn how to effectively create customer relationships and upscale your productivity with this free online course.
Business
Free Course
This free online course introduces you to the field of marketing. You will learn the basic and essential skills to enable you to influence the decisions and buying habits of prospective customers. Knowing how to build relationships and improve productivity through marketing is crucial for anyone aspiring to become a proficient marketer. Therefore, this course has been designed to help you develop and sharpen your overall marketing skills.
Take this certificate on your own.
Start now and learn at your own pace.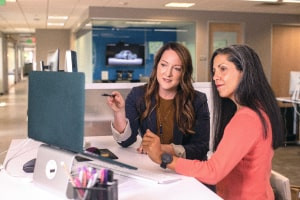 Description
Marketing as a discipline involves all the actions a company or individual takes to draw in customers and maintain relationships with them. This free online course will examine the various facets of marketing, the diverse factors influencing an organization's marketing activities such as the organization itself, its departments, the society, and environmental forces. You will be shown how marketing can identify the needs of prospective customers and provides these needs or wants. You will also learn to distinguish between marketing mix factors and the environmental forces affecting marketing activities. Illustrations of how organizations build strong customer relationships and create value through marketing will also be highlighted. The different ways today's customer relationship era differs from prior eras, how marketing benefits different stakeholders of the society, and the elements of an organizations foundation, such as its core values, mission, and organizational culture will be discussed. You will get to understand the reasons why managers use marketing dashboards and marketing matrix to analyze data and metrics, and how an organization assesses where it is now and where it seeks to be in terms of growth and development. You will learn the planning phase and the implementation phase of the strategic marketing process, and study how managers identify and act on deviations from plans. You will recognise the purpose of environmental scanning, and see how social forces such as demographic and cultural forces, economic forces, and technological changes can affect marketing activities, You will see the forms of competition that exist in a market, and examine how regulatory forces ensure competition and protect both producers and consumers.
Next, you will learn about the factors that influence ethical and unethical marketing decisions, then a framework for understanding ethical behaviour such as societal cultures and norms, business culture and industry practices, corporate culture, and expectations, will be described. The different concepts of social responsibility in marketing, the various stages in the consumer purchase decision process, and the variations of consumer purchase decisions which include routine, limited, and extended problem-solving will also be discussed. You will consider how the situational influences such as purchase task, social surroundings, and physical surroundings among others, affect the consumer purchase decision process, as well as the major psychological and socio-cultural influences on consumer behaviour such as motivation and personality, perception, and perceived risks. You will learn to distinguish the industrial, reseller, and government organizational markets and also study how buying centres and buying situations influence organizational purchasing, including the questions that guide the understanding of buying centres in organizations. You will recognize the importance and nature of online buying in organizational markets and identify the role e-marketplaces play in buyer-seller transactions.
Lastly, the key characteristics of organizational buying that distinguishes it from consumer buying and the stages in the organizational buying process will be reviewed. Marketing shapes the image of the organization, it influences how people interact with the organization's products or services, and it gives people confidence about their products or services. Marketing is at the centre of creating customer loyalty and customer retention. Without marketing, brands will not be known and organizations would be lifeless. Marketing helps an organization to boost its product sales and increases the growth of revenues. This course will teach you the latest skills, best practices, and strategies to be successful in your career, you will be able to build customer relationships, and create a remarkable experience for customers so as to retain them and win new ones. So check out this course and learn the essential skills every marketer requires to become successful. Start this course today!
Start Course Now