An Introduction to Marketing
Create and strengthen your customer relations to boost profit and productivity with this free online marketing course.
Publisher:

NPTEL
This free online course introduces you to marketing. We provide basic advertising skills to enable you to influence the decisions and buying habits of prospective customers. This means using marketing to build stronger relationships and brand awareness to increase income and we can help you sharpen your marketing skills to add more value to the workplace. Effective marketing can help you rise above the noise and chatter of the Information Age.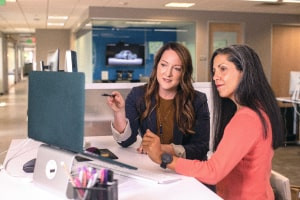 Duration

4-5 Hours

Accreditation

CPD
Description
Marketing as a discipline involves all the actions that a company or individual takes to attract customers and maintain relationships with them. This free online course examines its facets and the diverse factors influencing an organization's interdepartmental marketing activities as it navigates shifting social and environmental forces. We explain how marketing can identify the needs of prospective customers and how to distinguish between marketing 'mix factors' and the wider forces driving them. We illustrate how organizations build strong customer relationships and create value through marketing. We also discuss how today's customer relationship practices differ from those of prior eras and how marketing can benefit different stakeholders. We then explore the elements of an organization's foundation: its core values, mission and organizational culture. We unpack the reasons why managers use marketing 'dashboards' and the 'marketing matrix' to analyze data and metrics to assess growth and potential areas of expansion. The course examines the 'planning' and 'implementation' phase of the strategic marketing process and explains how managers identify and react to deviations from such plans. We help you recognize the purpose of an organization's environmental scanning to see how marketing activities can be affected by social changes pertaining to demography, culture, economics and technology. We investigate the forms of competition that exist in a market and establish how regulatory forces make sure it can protect both producers and consumers.
The course then moves on to the factors that separate ethical from unethical marketing decisions and provides a framework for choosing ethical behaviour bolstered by attention to social norms, business and industry practices, corporate culture and expectations. We discuss contrasting notions of social responsibility in marketing and the stages of the consumer purchase-decision process. We demonstrate how situational influences like purchasing requirements, social context and physical surroundings affect consumer behaviour while we consider major psychological and socio-cultural influences like motivation, personality, perception and perceived level of risk. We teach you how to distinguish the industrial, reseller and government organizational markets while we study how buying centres and situations influence such purchasing. We help you recognize the importance and nature of online buying in organizational markets and to appreciate the growing role of e-marketplaces.
Lastly, the course reviews the key characteristics of organizational buying that distinguishes it from consumer buying as we map the stages in that process. Marketing shapes the image of the organization and influences how people interact with its products or services (ideally with greater confidence). Marketing finds itself at the centre of creating customer loyalty and keeping it. Without marketing, brands would be unknown and organizations lifeless. Furthermore, advertising and branding help a business boost its sales and increase revenues. This course provides the latest skills, practices and strategies to be successful in your career as you learn to brand both yourself and your organization. Whatever field you choose, from business to the arts and politics, it is vital to be able to sell your services and this course offers you the tools to do so.
Start Course Now