Diploma in Management Information Systems - An Introduction
Learn the core concepts of Management Information System and Enterprise Resource Planning in this free online course.
Publisher:

NPTEL
This free online course introduces you to the core concepts of Management Information Systems. It includes an overview of the field's definition, a description of the dimensions of information systems, databases and information management, enterprise resource planning project management, including a detailed summary of supply chain management. Numerous illustrations are exhibited for a more solid understanding of the subjects discussed.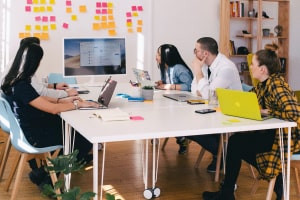 Duration

10-15 Hours

Accreditation

CPD
Description
An organization today generates and processes tons of information in a day. In order to streamline and manage this information, an integrated system called Management Information System is used, which adds efficiency to all managerial processes. This course will give you an insight into the Management Information System, its dimensions, and the various kinds of information systems used in different sectors today. To begin with, you will learn what an information system means and how it is transforming the way businesses work. You will then learn about the various emerging technologies in both the Information Technology and Management aspect of an organization, along with an introduction to the six strategic business objectives of an organization. Furthermore, you will be introduced to the generic ecosystem of an information system and how each component of the ecosystem interacts with the information system. The three dimensions of an information system and their influence on the information system of an organization, along with the business information value chain and its activities will then be discussed.
Then, you will learn about cloud computing and how the conversion to cloud-based systems poses threats to managerial and personal data. The emerging Internet of things technology, and how everyday lives and jobs are being transformed with IoT will then be discussed. Thereafter, the concept of a database, its components, and its functions will be introduced. What is a relational database and how the use of a relational database makes processes easier for an organization and how the use of data warehouses is transforming the way data is handled and used in an organization? An introduction to business intelligence, data mining, and its applications in business will then be elaborated. Then, you will be introduced to enterprise resource planning and how the implementation of enterprise resource planning systems adds efficiency to organizational processes. The impact of ERP software on business practices, the challenges, and the risks associated with it and change management will then be highlighted. Thereafter, you will be introduced to supply chain management, the components of a supply chain, and its features.
In the next section, the purpose of a customer relationship management system and an in-depth explanation of supplier relationship management and its crucial role in maintaining suppliers will be discussed. Furthermore, you will learn about product lifecycle management, its stages, and the various functionalities of the product lifecycle management system. The business drivers and value drivers of product lifecycle management, along with the management of data throughout the product life cycle will then be discussed. Finally, the various applications used in each phase of the lifecycle and some important vendors will be highlighted. In recent years, information technology in various industries has evolved substantially. This course will equip you with the essential knowledge to ensure that your company manages information systems with the highest level of efficiency and will also cultivate the management skills needed to manage and discern the potency of different business processing software. Enrol now to take maximum benefit of this exciting and versed course. Start this course today.
Start Course Now